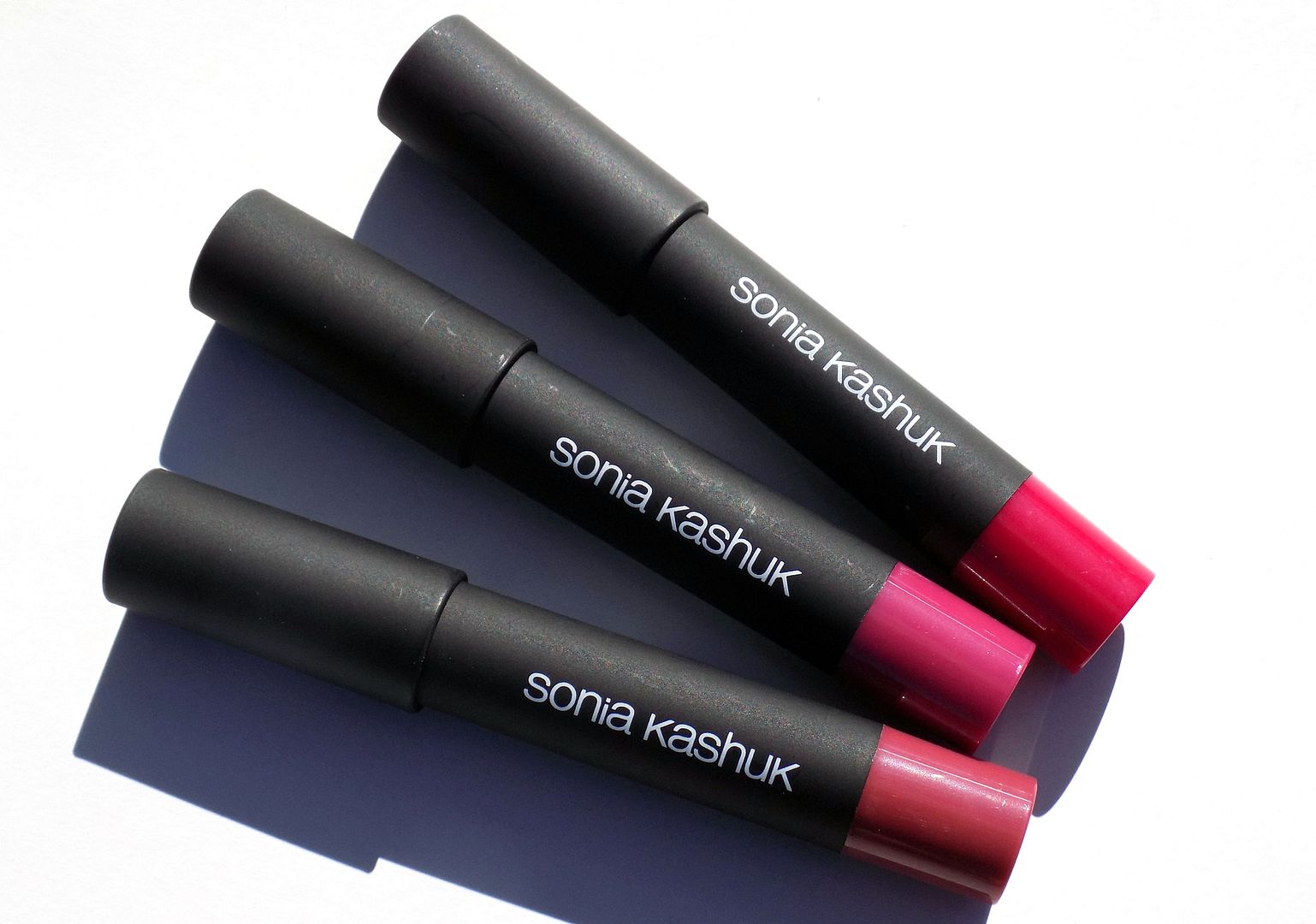 I got these Lustrous Shine Lip Crayons by Sonia Kashuk way back when the Canadian Target stores were closing, so I thought that today I would finally review them! I have three out of five shades, which from top to bottom are Dahlia, Orchid, and Peony. Before I share my thoughts here's some info from Sonia Kashuk's website:
"This luscious lip formula does it all, delivering high-impact color, ultimate shine, and the comfort of a balm in one convenient twist-up crayon. The moisturizing color keeps lips smooth and supple."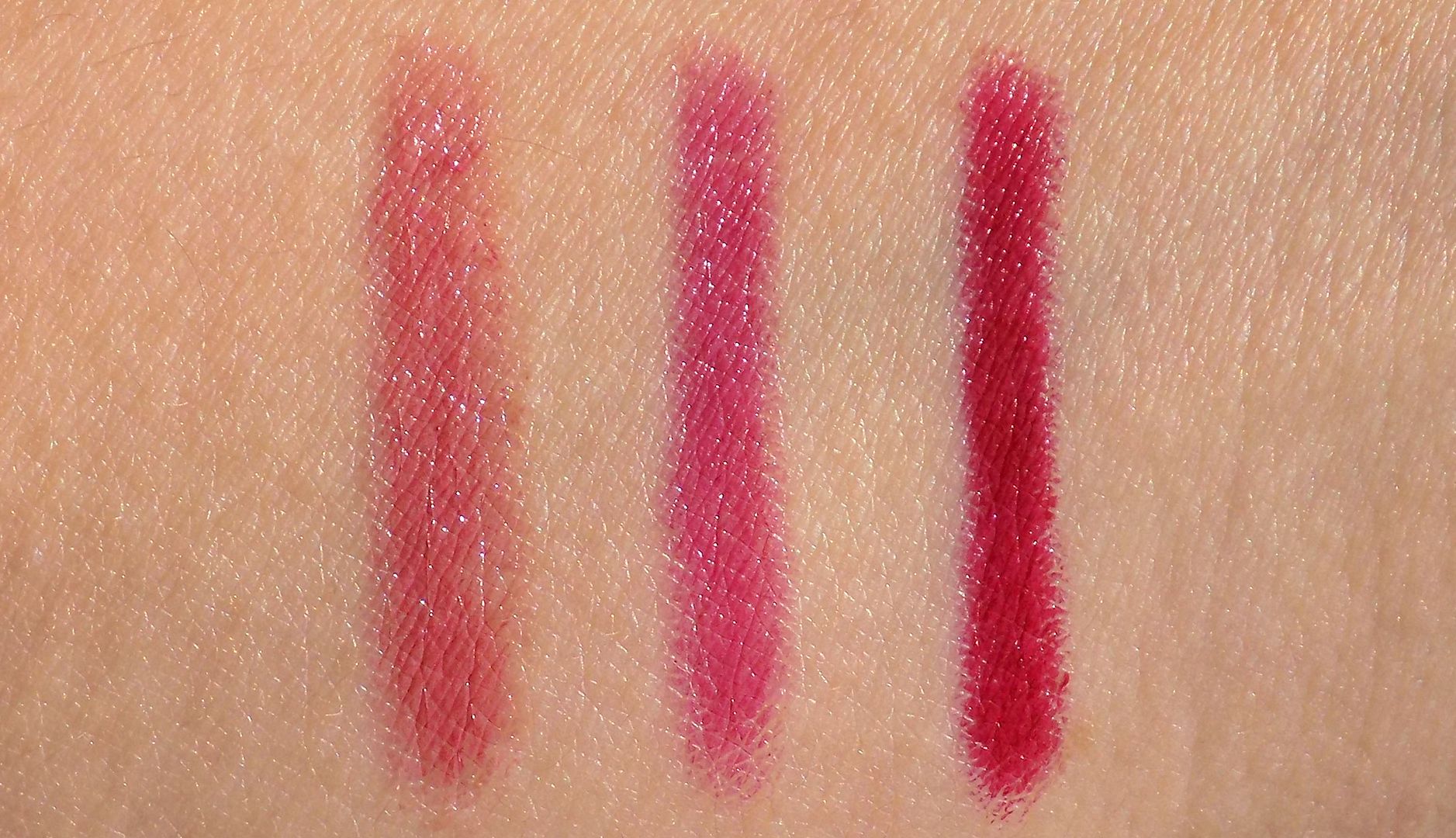 Here are the swatches, which from left to right are Peony, Orchid, and Dahlia. All three shades are really nice, but lately I've been gravitating to more natural lip colors so Peony is the one I've been using the most. Orchid and Dahlia are great for when I want something bright or bold, though! These crayons have a smooth, creamy texture that's easy to apply and each shade is nicely pigmented. They look pretty shiny in the swatch, but once they're on the lips I find that they look like more of a satin finish. Staying power is pretty good, with only some light fading after several hours of wear. I really only have one problem with these and it's that I find that they dry out my lips pretty bad despite claiming to be moisturizing. I prep with a balm before application but about an hour or two later my lips feel dry and uncomfortable. I power through it and just keep re-applying lip balm over top, but it's something to keep in mind if you suffer from constant dry, chapped lips like me. With that aside though, I do like these crayons!