So the eyeshadow that our family friend (he might as well be my uncle!) brought for me is also by KATE. I was very excited to be able to try out their shadows since I've heard such good things about them!
The packaging, like the KATE Cheek Color, is a small plastic compact that fits into the palm of my hand. It snaps shut as well, but I find the eyeshadow easier to open then the blush!
The palette I have here is PK-1, which as you can see, is a gradiation of four pink shadows and a creamy eye base. This is definitely not a palette I would have picked out for myself..! When I looked these up online I probably would have gone with the shades like BR-1, BR-2, GY-1, or GD-1, which are all of the neutral shades, hehe. Either way, this is a nice addition to my collection. The only other pink shadows I have are ones in palettes with other colors.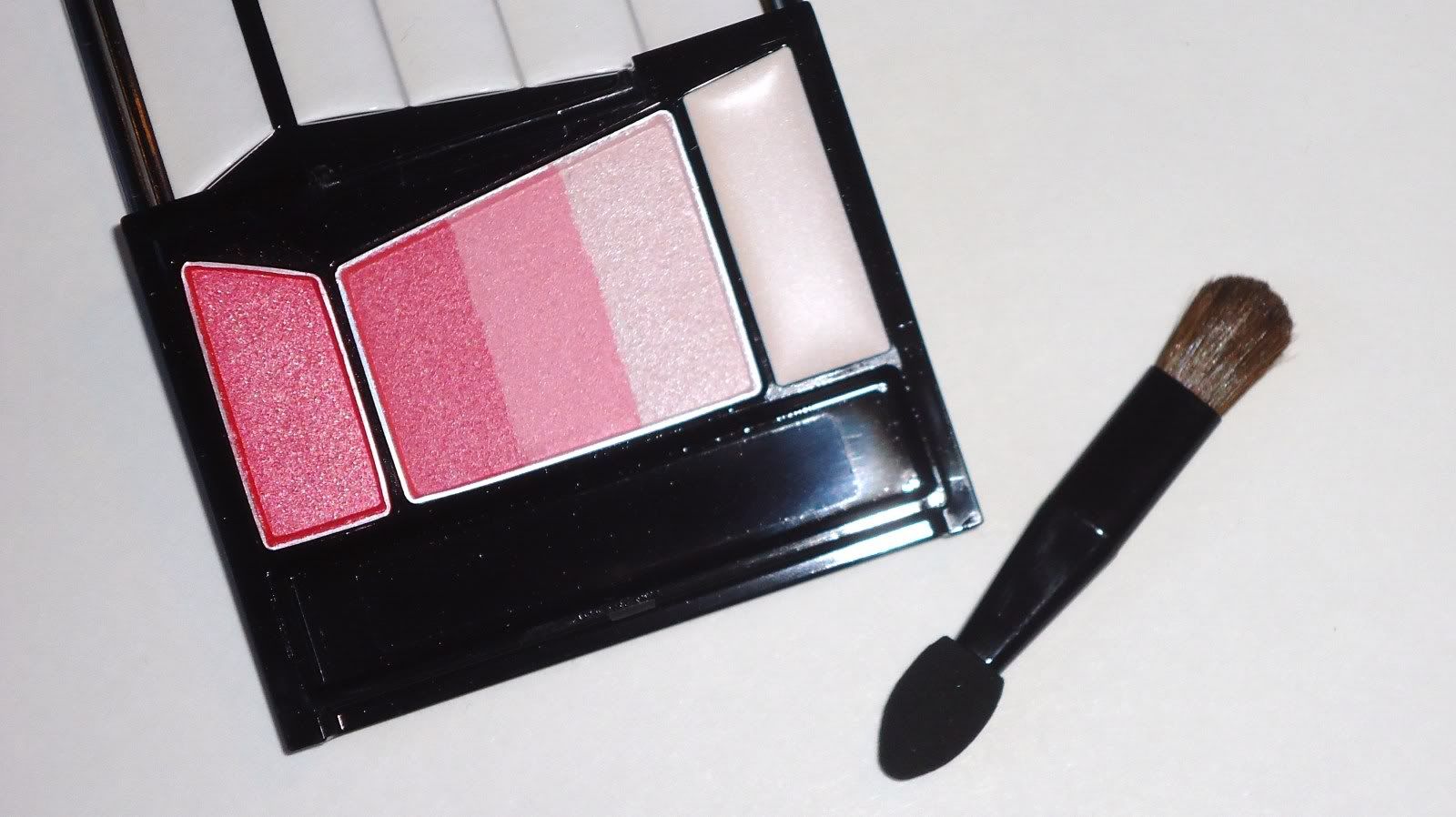 Here's a closer look at the shadows and base, as well as the included dual-ended brush and sponge applicator. Like the blush brush, this one is also very nice! I actually use it to highlight my browbone when I don't want to use my fingers or bother finding a regular brush. The KATE website says that the brush is %100 natural horse hair.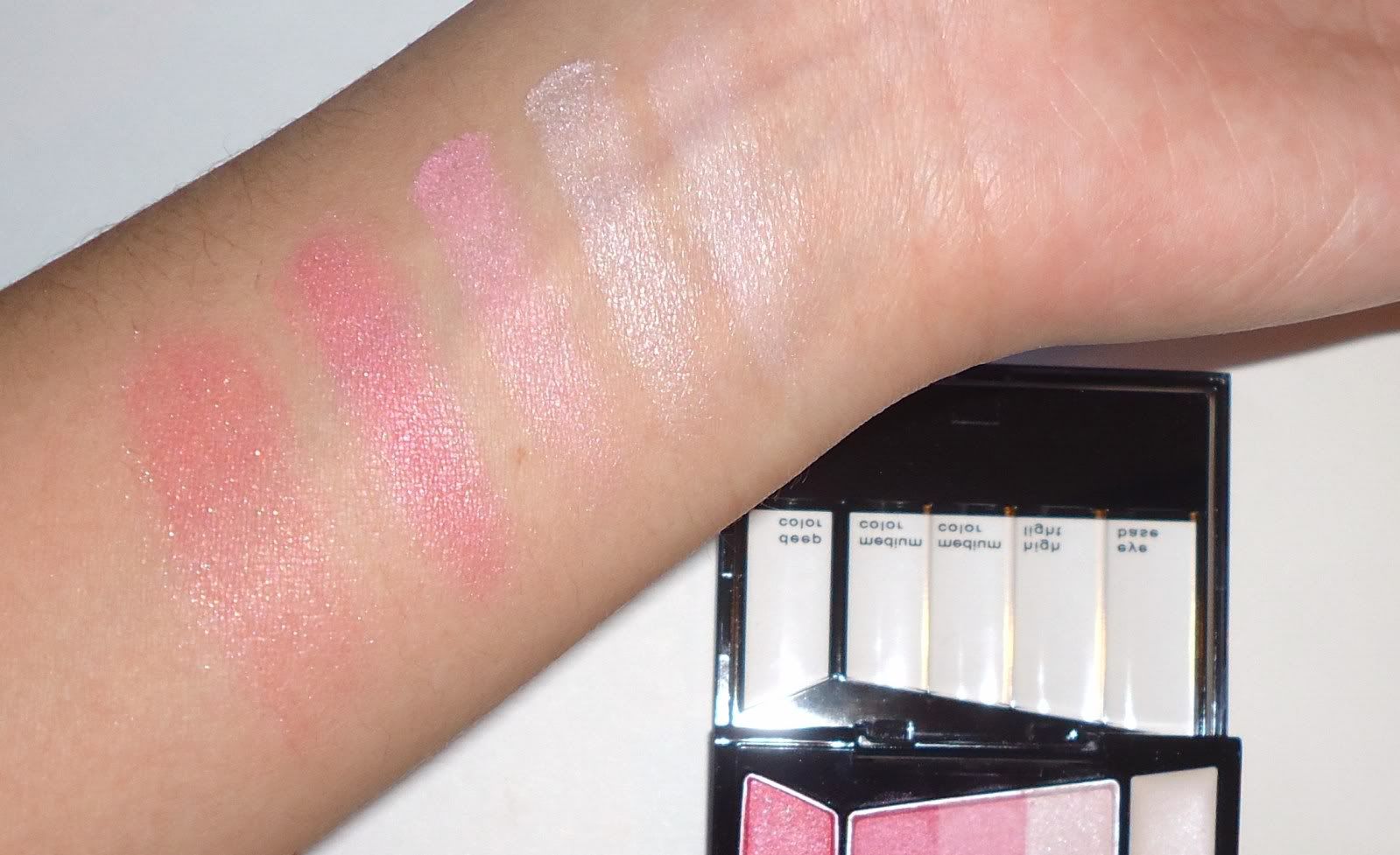 Swatches go in the same order as the palette. Each shade is also labelled, which you can see in the first picture of this post. Swatches are done without a primer and with only one swipe each!
First off, the eye base is really nice and creamy! It's a bit shimmery and similar to the highlight color.. I think you could also use this base as a highlight, though. I haven't used it just yet, I've only swatched it, but it is quite nice!
As for the shadows they're super nice! My expectations were somewhat high having heard so many raves about KATE shadows, and I wasn't left disappointed! They're soft (but not too soft!) with a really nice texture. They also have great pigmentation and are true to the color in the pan. The 'deep color' shade can apply a little unevenly sometimes and I didn't find it was as pigmented as the others, though.
I've used the highlight color a few times to highlight my browbone and even down my nose, and cupids bow. Off the top of my head it kind of reminds me of Benefit's High Beam in color. I haven't used the actual pink shades yet, but they'll be fun to play around with!