Here I am with another post about nail polish (with another to come tomorrow!). For someone who hates painting their nails you must be thinking I have a lot of polishes..! While I do hate painting my nails, I still do like to have pretty colors on them.
So this is Avon's Speed Dry+ Nail Enamel in the shade Smoky Plumes. The Speed Dry+ polishes were on sale for $2.99 since they were reformulating the line, so that's when I decided to try this shade out since I'd been interested in it for a while. Smoky Plumes is still available after the reformulation, though! They re-did the line but didn't get rid of the shade, so you can still get this if you want! :)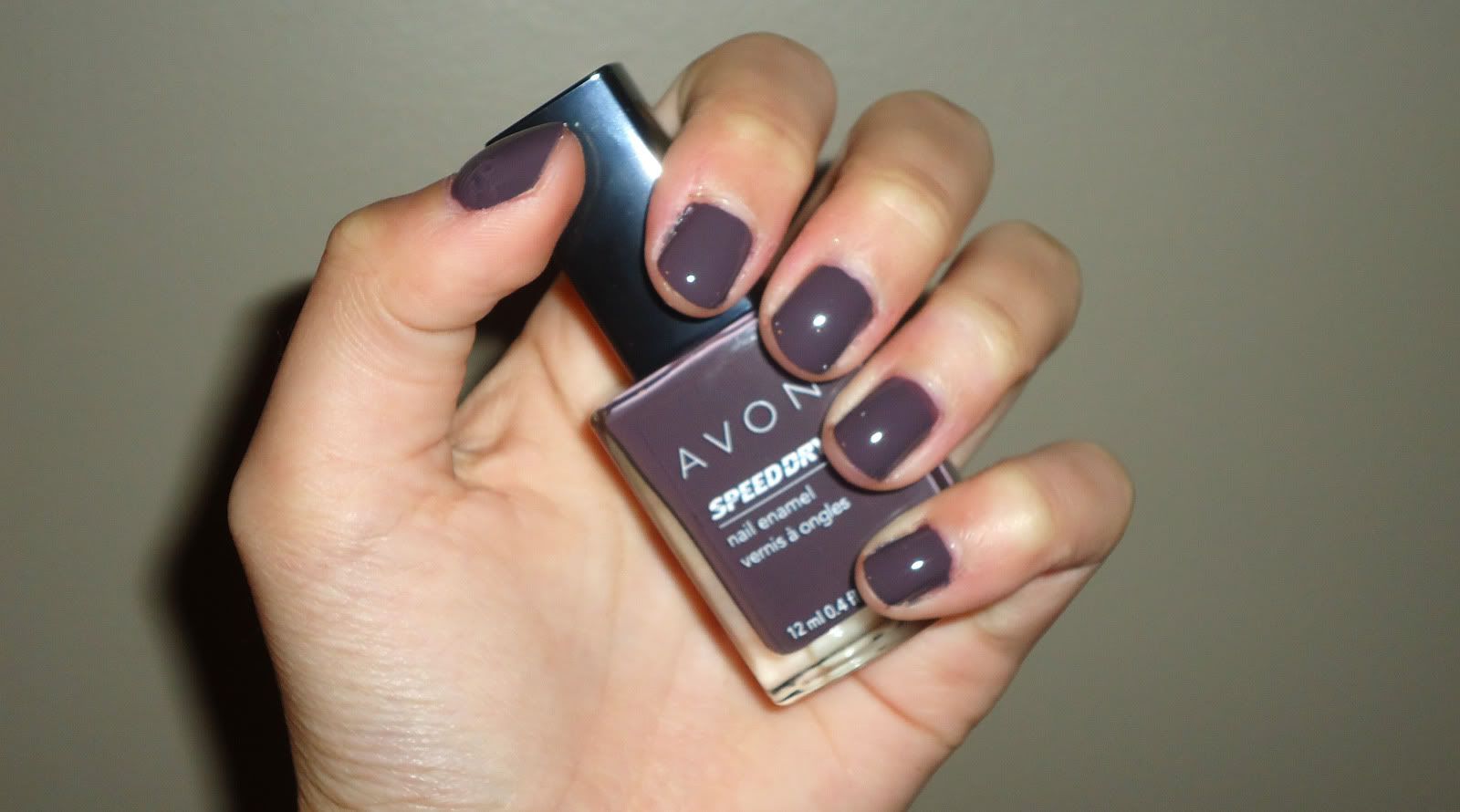 Here's Smoky Plumes on my nails; I used two coats here. With one coat it's almost entirely opaque but you can still find places where the nail may peek through, so I would suggest two coats. Then again people probably wouldn't notice unless they were examining your nail up close, so it's really up to your preference!
This polish wasn't too thick or too thin, and you could easily paint in thin coats or use a thicker coat depending on what you prefer to do. I should clarify that with one thicker coat that it's almost entirely opaque..! If you would rather use a thinner coat then you'd definitely need another!
I really like the color of Smoky Plumes, which is like a.. well, smoky purple. It's kind of murky if you know what I mean, and has grey tones to it. It's also a creme finish, with no shimmer or sparkle.
To finish up, I never really noticed a difference between the drying time of Avon's Speed Dry+ polishes and their normal polishes. I just top my polish with a coat of Seche Vite as soon as possible so..
Anyway, I like it.