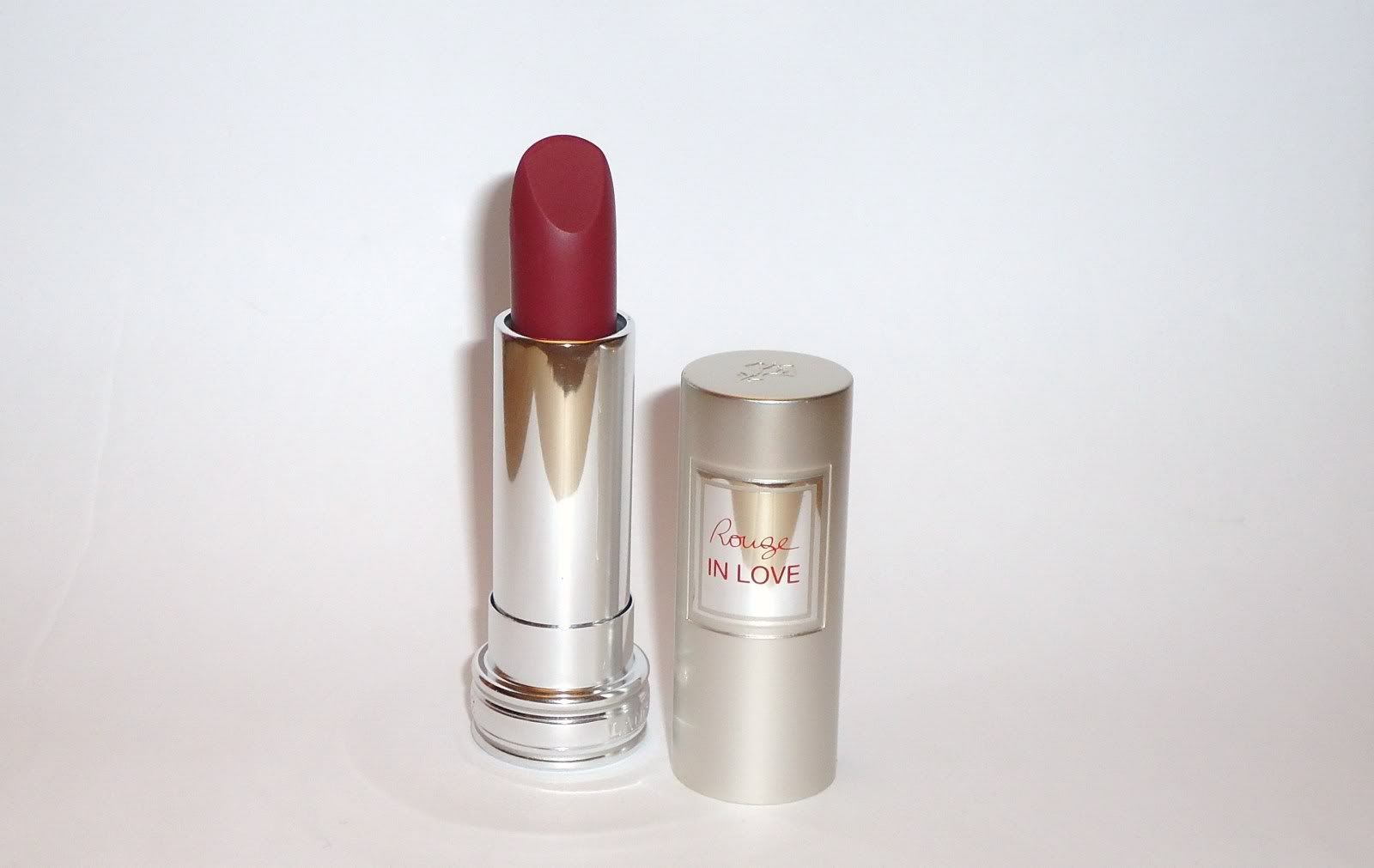 I absolutely love Lancome's Rouge in Love lipsticks! I adore the formula and feel of them, as well as the wear and shade range - I can't think of any cons for them. I own two other Rouge in Love lipsticks (swatches here) which are more spring or summer suited shades. While I probably didn't need another lipstick I was at the Lancome counter last week and swatched this guy right here: Rose Sulfureuse; and he's definitely a more fall or winter shade. I wasn't going to purchase at first since I have a color quite similar, but I love the formula etc. of these lipsticks so much that I caved. Sigh, makeup junkie problems.
Beautiful color is beautiful. It looks really awesome on the lips, so I wish that I had a decent lip swatch to share but I don't :(
I mentioned having a shade similar to this and that would be my Revlon Just Bitten Kissable Balm Stain in Crush.
I apologize for the not so great photo; too much flash! Revlon Crush on the left, and Lancome Rose Sulfureuse on the right. As you can see they're pretty similar but not exactly alike. Crush seems a touch darker with a slightly different undertone to it.. Rose Sulfureuse is a bit pinkier and not as vampy. It's easier to see on the lips, so again I wish I had some decent lip swatches to show you..!
Anyway, have you tried the Rouge in Love lipsticks? :)