Like the rest of the world, I was positively enticed by MAC's new Alluring Aquatics collection.. From the colors, to the sea-inspired names, to the stunning packaging, it was a collection I just couldn't resist. I ended up being able to get my hands on a lipstick (review to come) and an Extra Dimension Blush in Sea Me, Hear Me, which is the subject of this post. Before anything else, let's talk a bit more about the packaging.. If I had to describe it in one word I would choose 'stunning'. Not only is the metallic teal shade gorgeous, but you can actually feel the water droplets which is really neat!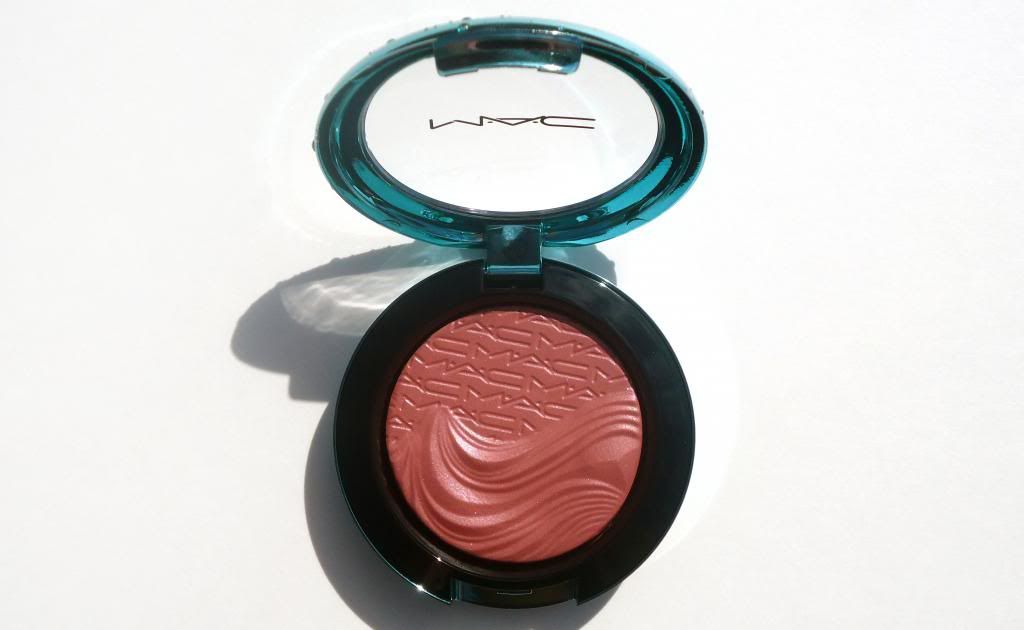 The pan has MAC's signature Extra Dimension design on it: the brand logo imprinted on the top half, and raised waves on the bottom half. The design doesn't wear away quickly which is awesome; I've used this blush a few times already but you wouldn't be able to tell by looking at it. Okay, m
oving onto the actual product.. Sea Me, Hear Me is described as a 'beige pink' which I would say is quite accurate and has a nice sheen to it. Here's a swatch: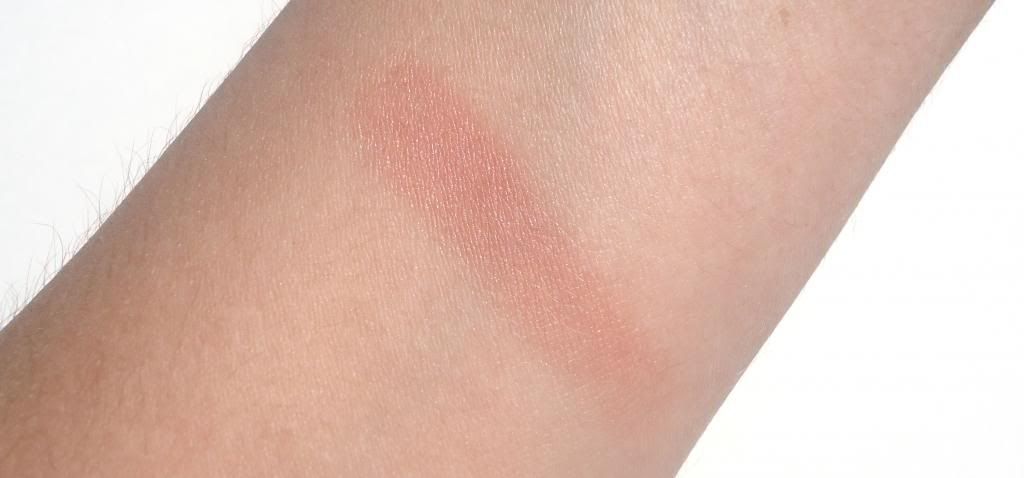 Isn't it pretty? I prefer to wear one light layer so it looks more natural (it makes me feel like a sun-kissed mermaid

´∀`

), but it's buildable so you could wear it a bit more boldly if you like. The texture of the blush is super smooth and soft, and it applies and blends beautifully.. MAC claims that it will last up to six hours, but I found that it lasted up to almost eight hours on me (I have combination skin that gets more oily in the summer) before it began to noticeably fade. This was my first experience with an Extra Dimension blush (or any of MAC's blushes for that matter), and I'm happy to say that I'm really impressed! I would definitely recommend it, and while it's unfortunately sold out online you may still be able to track it down at a counter or store.