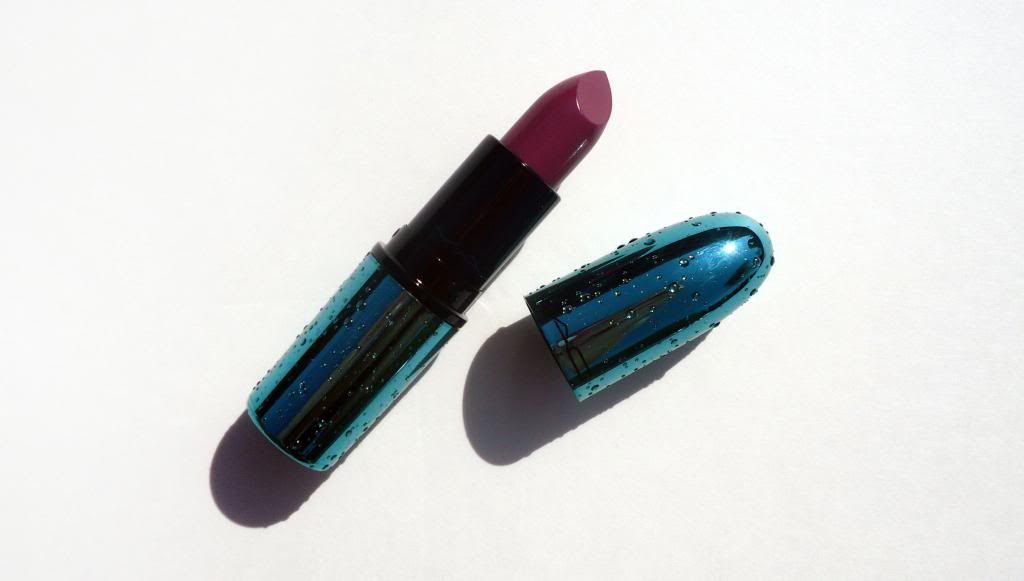 Today I'll be reviewing the lipstick that I got from MAC's Alluring Aquatic collection: Goddess of the Sea. Like the blush (and the rest of the collection), it comes in beautiful teal packaging with textured water droplets. I really have to give it to MAC because I think that they absolutely blew it out of the water with the packaging.. I just love it so much! I could go on and on about it but let's move on and see a swatch, shall we?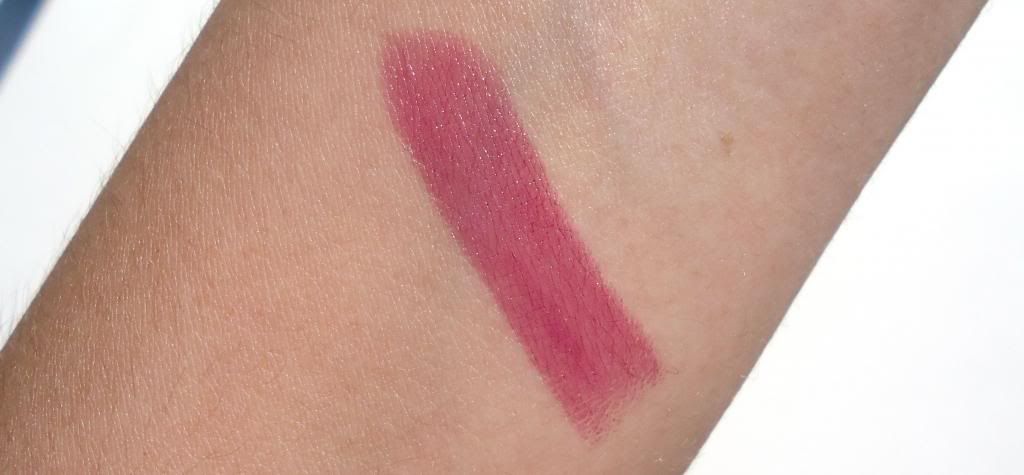 Goddess of the Sea is described as a 'dark, vibrant violet' and is a Cremesheen finish. Like all of MAC's lipsticks it has a yummy vanilla scent and no noticeable taste. It almost looks a bit translucent in the swatch above, but it actually has really great color pay-off. Here it is on the lips: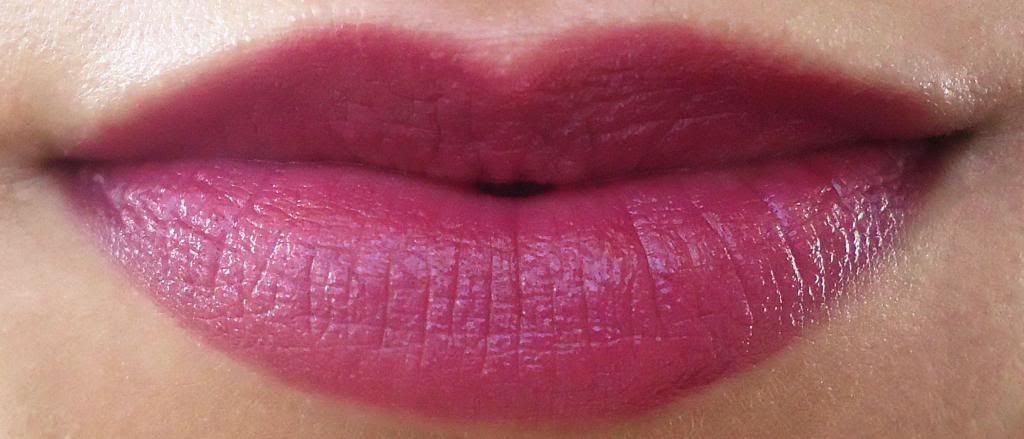 Application was easy, and the formula is super smooth.. it just glides on like butter! It's also comfortable to wear and I even found it lightly hydrating which is a big plus in my book. As for the wear time, it transferred if I was kissing cats or having a drink but despite that it wore quite well for several hours. The verdict? I really like it and it makes me feel like a goddess of the sea, haha! And the good news? For once it's currently still available online!