During my Sephora visit in Ontario I decided to trade in some of my points for this 100 Point Perk: a mini Givenchy Le Rouge Lipstick in the shade Rose Dressing. It doesn't come in a leather tube like the full size but it still has a very fancy feel to it. Even fancier was the fact that it came in a small box and was wrapped in tissue paper which was a nice touch. I was impressed by the packaging alone but the actual product is pretty great too!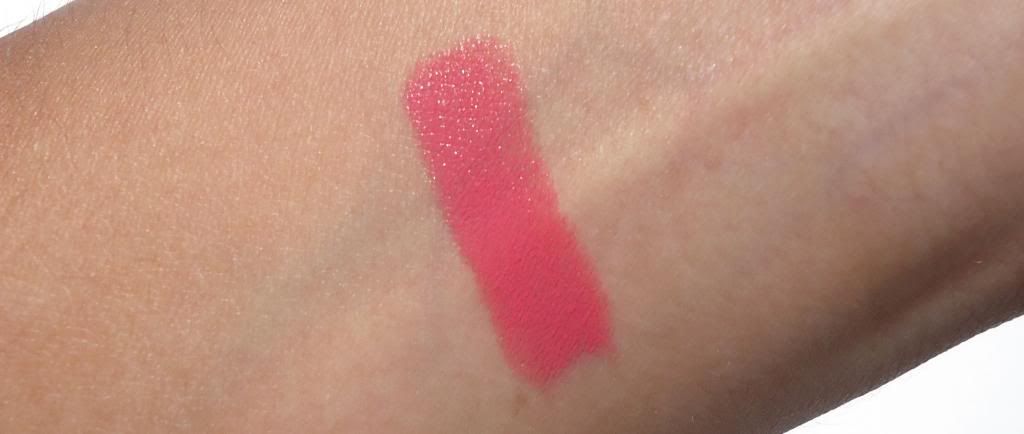 Rose Dressing is described as a "bright coral pink" and has a semi-matte, satiny finish. It looks a bit shiny in my swatch because it was super hot and humid outside when I took these photos, so I apologize for that! As for the texture, it was nice and creamy and was easy to apply. Here it is on my lips: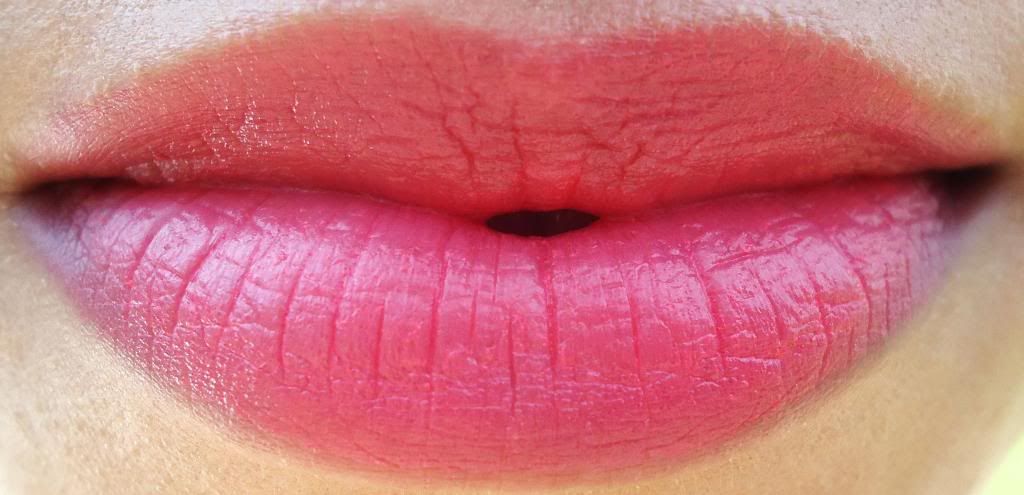 It doesn't feel either drying or hydrating and was comfortable on the lips. It wears really well for several hours, and after that it had only faded very slightly if at all. It also leaves behind a bit of a stain so you don't have to worry too much about touching up. I kind of hate to say it since a full size tube is $38CDN but this lipstick is pretty fantastic. If you're looking to splurge on a lipstick I think you should definitely give the Le Rouge line a look.