The beauty community (myself included) has been obsessing over the makeup Kylie Jenner has been wearing lately; more specifically that darned 90's-esque lip color. There have been numerous attempts to find something similar but today I have the lip pencil that she apparently uses: MAC's Whirl.

Whirl is described by MAC as a 'dirty rose' shade, but I prefer to go with 'brown-ish pink 90's shade' personally. I think that any skin-tone could pull it off, regardless of if it looks the same as it does on Kylie or not. I wasn't really sure how it would look on me but I ended up liking it quite a lot and even got some compliments! Here it is applied on my lips (don't mind my peach fuzz, haha):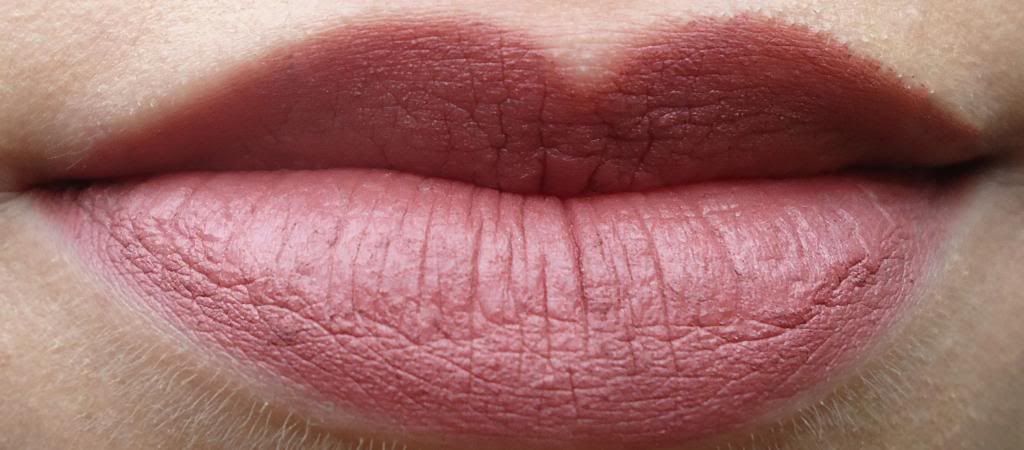 The texture of Whirl is creamy yet firm and is pleasant to apply, which is a nice difference compared to my other MAC Lip Pencil in Embrace Me which seems more dry and stiff. Despite being nice and creamy, Whirl looks and feels like a matte so I would recommend applying a lip scrub or balm before application. Otherwise, the color is opaque and it lasts well for several hours. If you've been longing for Kylie's lip color I would definitely go and get it!