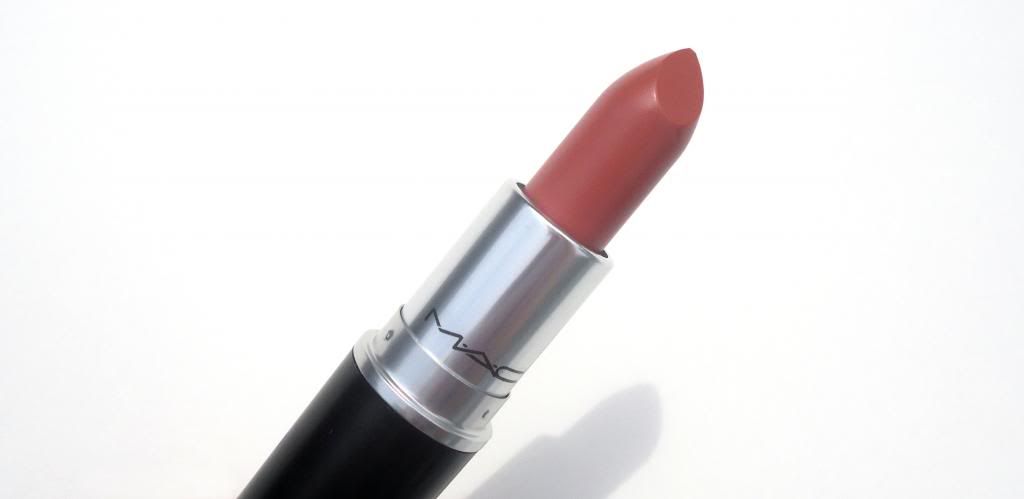 Today I have MAC's Lipstick in Kinda Sexy to share with you. It was a bit of an impulse purchase (along with two other lip products I got from MAC which will be in separate posts), but it just looked so nice when I swatched it that it had to come back with me, haha. Let's take a look, shall we?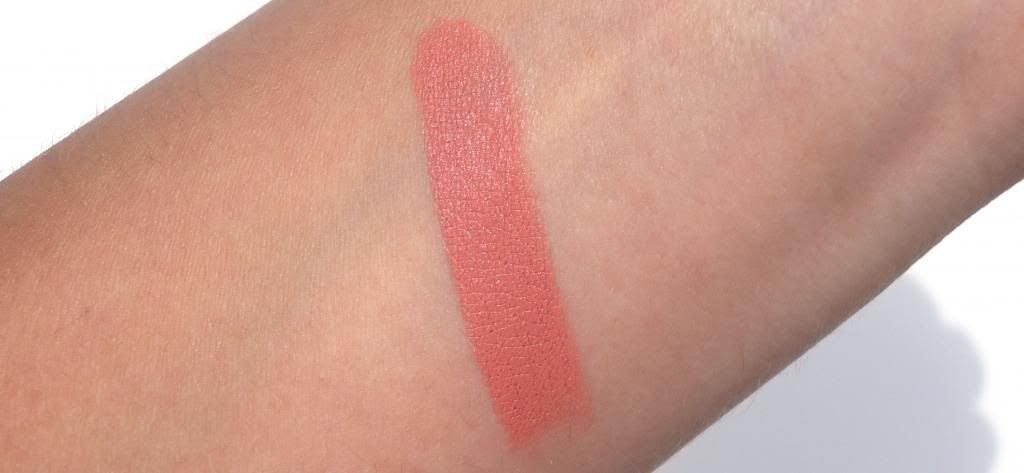 Kinda Sexy is described as a 'neutral pinky-rose' and is a matte finish. It's a shade that I think a variety of skin tones could pull off, but it will lean either more neutral or more pink depending on which you are. On me, it seems to go either way. Here it is on my lips..

As you can see, it definitely has a matte finish. I found it could be a little bit more dry in terms of wear and appearance then other MAC mattes I've tried, so I would recommend applying a nice lip balm prior to application or doing a lip scrub as it can show lines and dry spots. Aside from that, application was easy and the color was opaque in one go. It does transfer if you're eating or drinking but it's not really noticeable on the lips. As for the wear, it was okay but I would probably touch up after two hours or at least put a little more lip balm on top. So, what do you think? Yay or nay?