Just had a great meeting about 1D make up! it's that good im gona start wearing it myself pic.twitter.com/XKqZW45Buc
— Niall Horan (@NiallOfficial) June 23, 2014/blockquote>
Did you know that I'm a big One Direction fan? If you are too then you probably remember when Niall (1/5 of the British boy-band) tweeted the above photo. D
irectioners and makeup lovers alike exploded with excitement, and today I'm super excited to show you a sneak peek of their new makeup line called "The Looks Collection"! The line will consist of three kits contained in limited edition, collectable tins and will include:
1 Lipgloss

1 5-Pan Eyeshadow Palette

1 Lipstick

1 Mascara

1 Nail Varnish

1 Eye & Body Crayon

1 5-Piece Stencil Set
Each kit is named after one of One Direction's albums, and the shade names of the products are all named after their songs which I find really cute and clever, haha. Okay, are you ready for a sneak peek yet? Here's a look at all three kits as well as the products inside: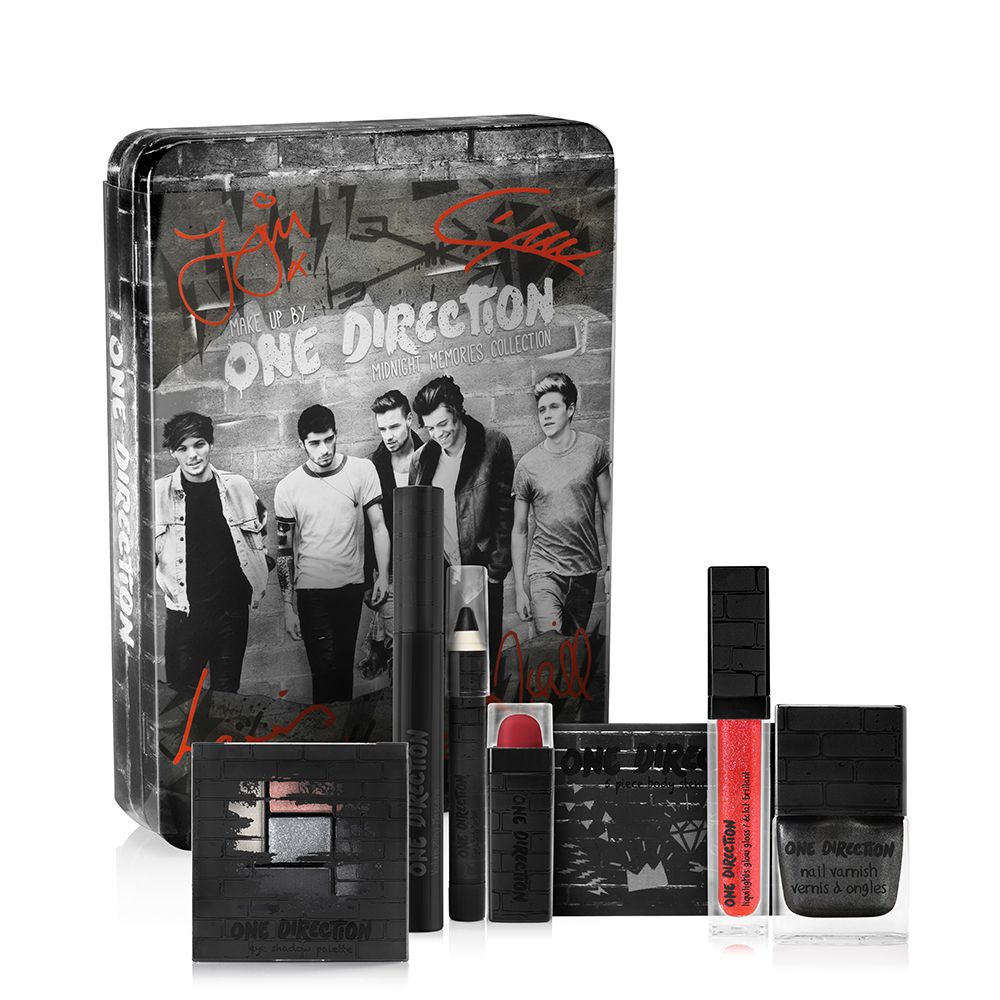 Which one catches your eye the most? For me, it's either the Midnight Memories kit or the Take Me Home Kit. The Looks Collection will be released worldwide starting in the US at Macy's on August 11, while international release dates are to be determined (you can keep an eye out for updates on their Facebook page). Now for something really exciting.. A GIVEAWAY!
If you'd like the chance to win one of the above sets before they're released to the public you can enter the giveaway through this link or by using the widget below. Good luck!
Details About The Giveaway: This contest is for the US & Canada only. To enter the giveaway you will be asked to enter your email, like the Facebook page, and post to Twitter. Additional entries can be earned by referring friends, pinning on Pinterest, or liking the Twitter page. The more entries the higher chance of winning. Up to 50 limited edition makeup sets will be given away. Winners will be picked at random and announced by August 5th.
*Powered by BrandBacker