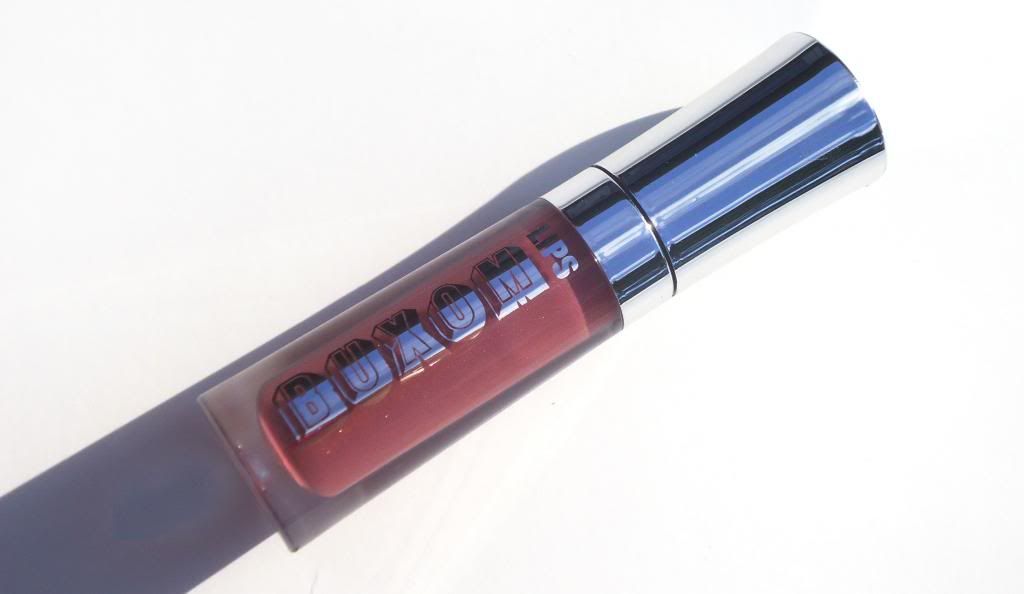 I got this deluxe sample of Buxom's Full-On Lip Polish ($23CDN) in the shade Dolly with my last Sephora order, and today I'll be sharing my thoughts and swatches on it with you. Here's how it's described on the Sephora website:
"For kisses that'll keep them coming back for more, try this sheer, high-shine lip polish. It creates the look of fuller, more voluptuous lips with a refreshing tingling sensation and gentle plumping effect. Vitamins A and E help keep lips soft, supple, and protected, ensuring your smoothest moves ever."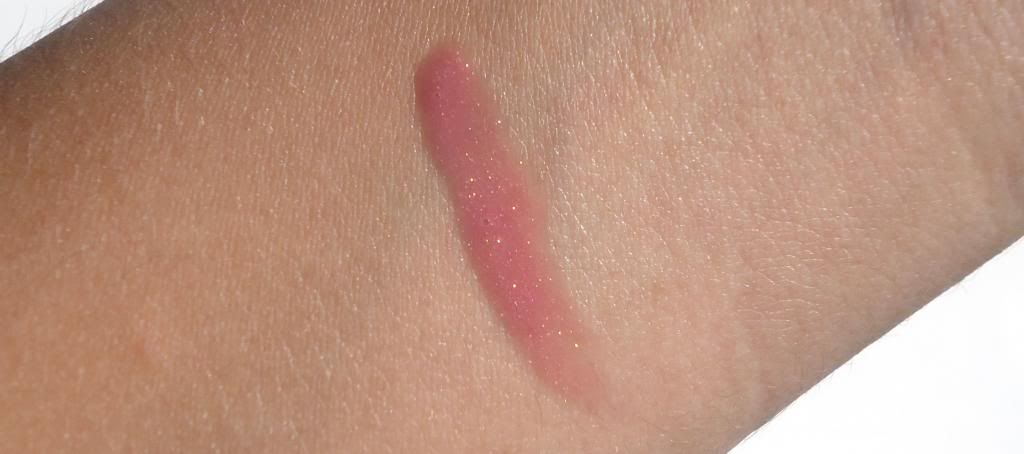 Dolly is described as a "shimmering, sultry mauve", and apparently is a cult favorite. The pigmentation is actually pretty good when swatched, but once applied to the lips it sheers out and becomes a great my-lips-but-better shade. Here it is on my lips: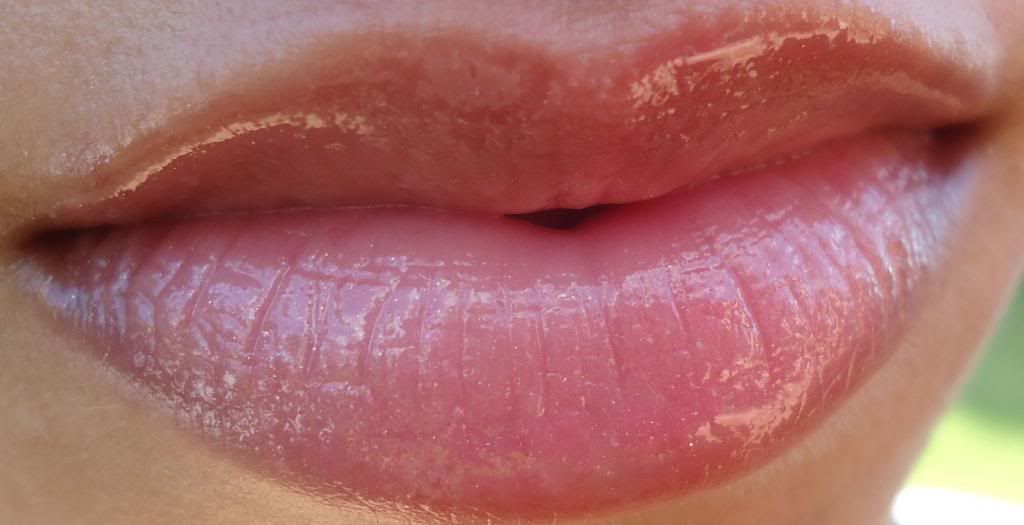 This gloss easily smooths over the lips, and feels moisturizing and somewhat cushiony. It's a bit tackier then I would like (don't kiss any cats with this on, okay?) but still tolerable and pretty comfortable. Since it's supposed to plump the lips I just assumed it would have a minty scent, but it actually smells more like brown sugar or something. Let's talk more about the plumping aspect, though.. Upon application I felt a cool, tingling sensation which was kind of pleasant, but not even a minute later it turned into a hot, burning feeling which wasn't as pleasant and got a verbal reaction from me. I actually wanted to wipe it off but for the sake of this post I pressed on, and after about 15-30 minutes the burning feeling had subsided. In the end I did notice that my lips looked plumper (as did some family members) so at least it wasn't for nothing! It only seemed to be the very first time I tried it that I felt the burning though, and any other time I've used it I just felt the more pleasant tingle which I'm grateful for, haha. Anyway, this gloss also wears quite well and my lips are left feeling more soft and supple afterwards which is nice. Overall, if you're looking for a good plumping gloss then I think that these are worth a look!