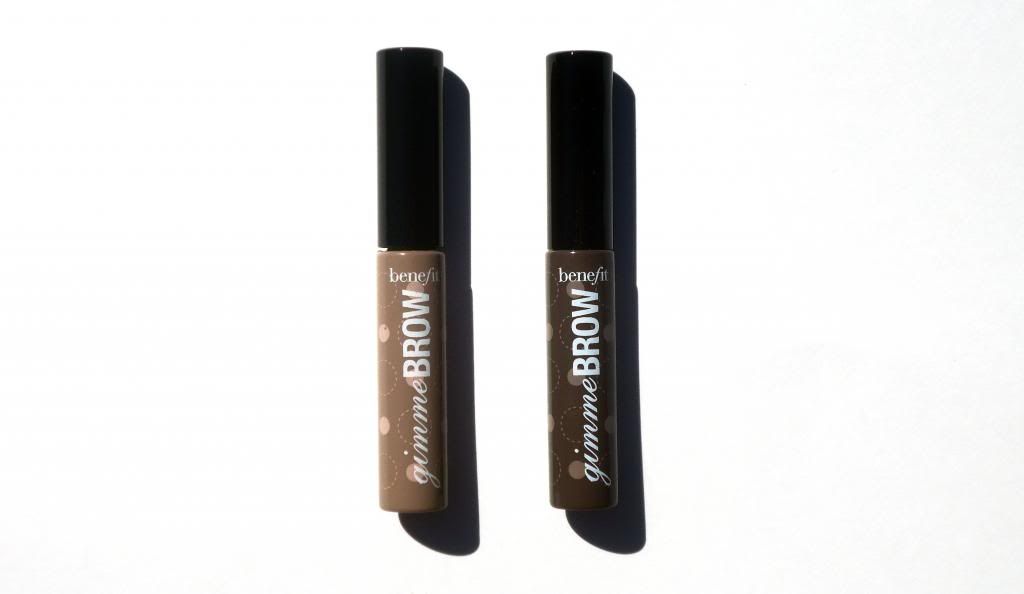 I'm kicking myself for not getting Benefit's Gimme Brow ($26CDN) earlier because it just makes life so much easier! I originally got a tube of it for my mom who has light, sparse brows and was really surprised by the results it gave her (in a good way!) so I told myself I would have to get myself a tube sometime. I've had my tube for about a week now and I'm completely and utterly in love.. I really wish I had gotten it sooner!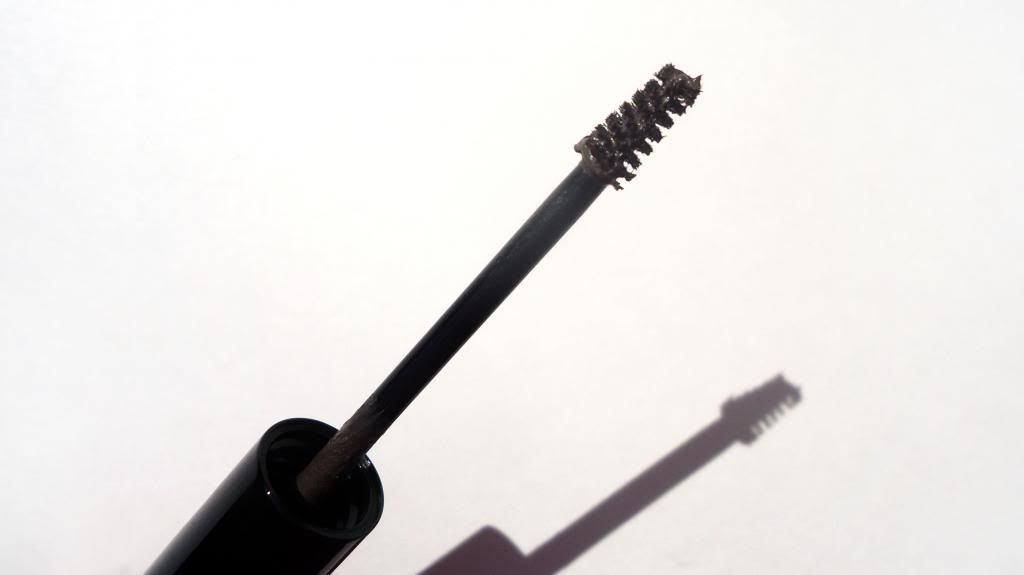 The packaging is cute and quirky (like all Benefit products), and quite small. It's about the length of my palm and the width of my index finger.. I was a bit shocked at first to see just how tiny it was but my mom has had her tube for about five months now and it's still going strong. As you can see, the brush is really tiny as well but it's actually the perfect size to run through the brows!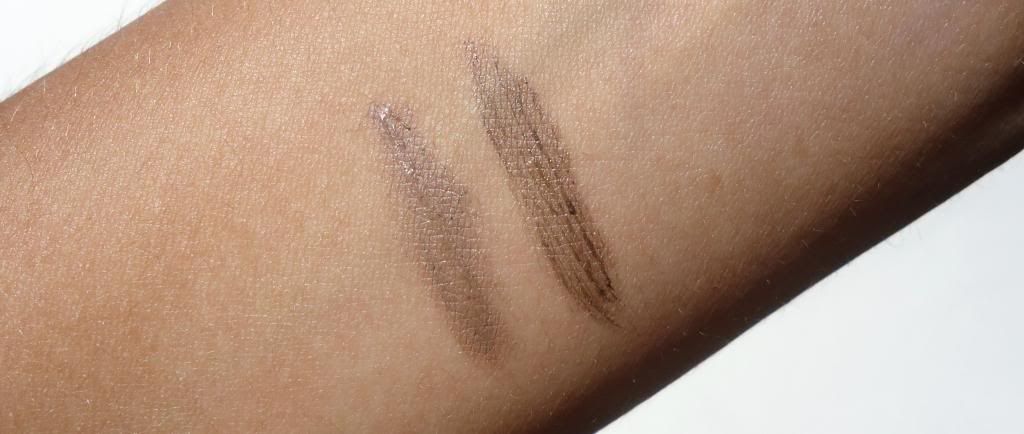 Gimme Brow comes in just two shades: Light/Medium (left) which my mom uses, and Medium/Deep (right) which is the shade that I use. Both are slightly cooler toned shades which are perfect for the brows.. Medium/Deep is probably the best match for me out of any brow products I've ever tried!
As for the performance, Gimme Brow is super easy and quick to apply - it's perfect if you're short on time or just don't like spending time on your brows because all you have to do is brush it through and voila! It fills in gaps and defines really well all while looking natural, and it sets the hairs in place without making them feel stiff or crunchy like other brow gels can do. It also wears well all day and won't come off until you want it to. It's all I've been using to do my brows since I got it, and I think it's already reached holy grail status for me.. it's that good!