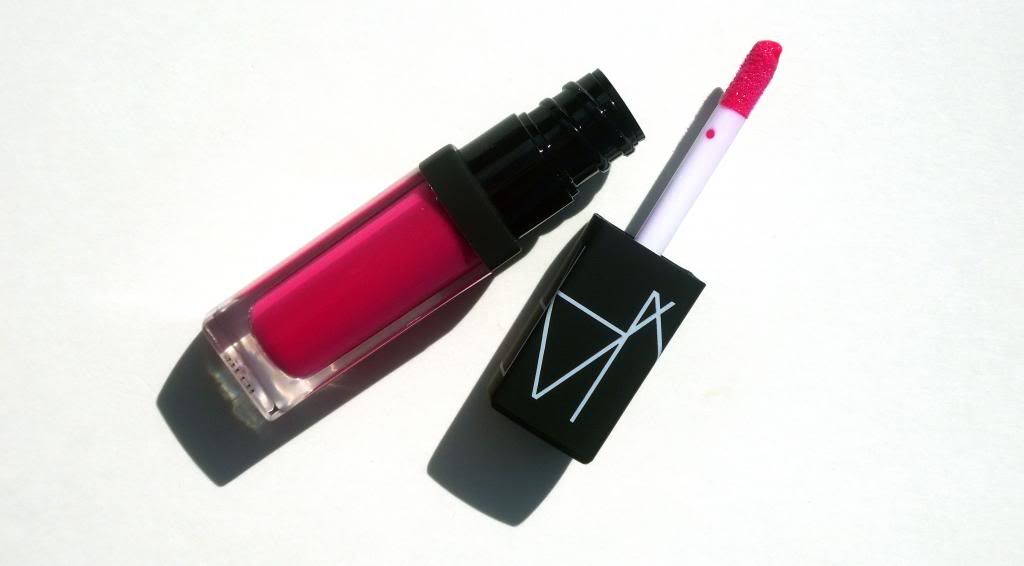 Today's post will be on this NARS Lip Gloss in the shade Priscilla, which I got as a mini with my last Sephora order. I've been curious about these glosses for years, but since I'm not much of a lip gloss person the $29CDN price tag kept me away. I was really excited to finally try one and I have to say that I'm quite impressed! Before continuing, here's the product description from the Sephora website:
"A moisturizing lip gloss that supports anti-aging and imparts long-wearing, sophisticated shine and stunning color for subtle, everyday glamour."
Priscilla is described simply as a 'shocking pink', and doesn't pull either too warm or cool toned so everyone should be able to rock it. It sheers out on the lips upon first application, but you're able to add a bit more intensity to it by layering it. I'm wearing just one coat in the lip swatch below.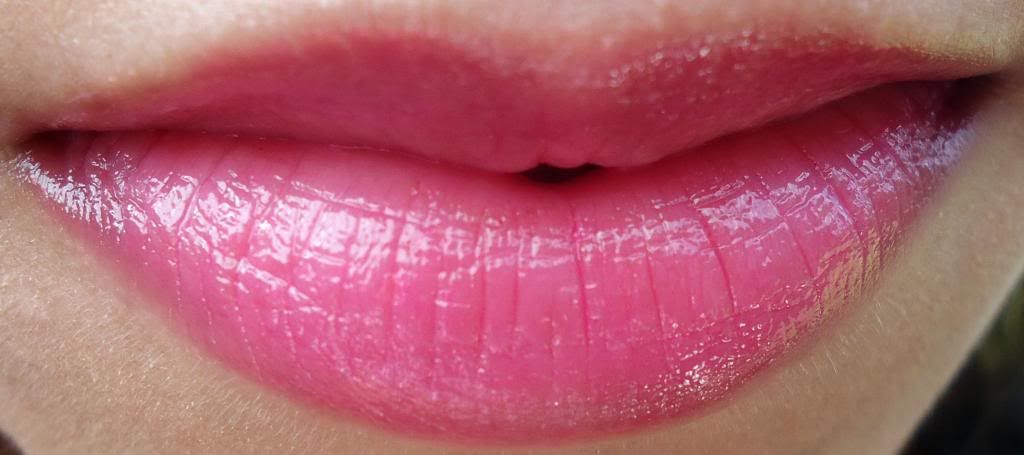 Isn't it pretty? I like that I have the option of wearing it more sheer like this or building the color up. Application was easy as pie, and the formula is so nice and smooth. It feels slightly cushiony and is comfortable to wear, isn't sticky at all, and really does feel moisturizing. It also has no scent or taste to it which is nice. It does seem to wear off rather quickly if you're doing things like eating and drinking, but it leaves a really pretty stain behind so you shouldn't have to worry too much about reapplying. To be honest, I think that this is the best lip gloss I've tried thus far! I give it two thumbs up!