I've been patiently waiting for the LA Girl Glazed Lip Paints to arrive here in Canada and I've finally gotten my hands on them! I have three of the eighteen shades which from bottom to top are Blushing, Daring, and Tempt. They come in cute, squeeze tubes that match the color of each shade and have a slanted, plastic applicator. Because of the packaging and shade selection they've been compared to the Too Faced Melted Lipsticks (which I haven't tried personally) but they're actually a lot more like the Obsessive Compulsive Cosmetics' Lip Tars!
Swatch time! From left to right is Blushing, Daring, and Tempt. Each shade is super pigmented with one swipe, and the formula is nice and creamy.. As you can see, Tempt is a bit runny and definitely thinner then the other two but it's still workable. In the below lip swatches I applied each shade straight from the tube but I think you would be better off using a lip brush like with Lip Tars.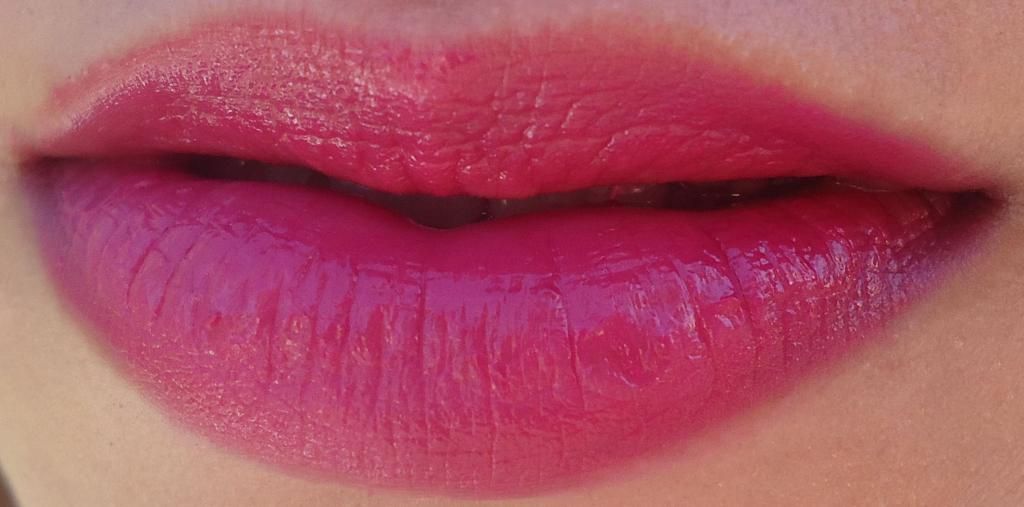 Blushing
As you can see, I picked similar shades going from light to dark.. Blushing is a pink with a hint of mauve, Daring is similar to a Barney purple but turns a bit more berry on the lips, and Tempt is deep berry that's nearly identical to OCC's Black Dahlia. They all have a minty scent and taste and are pretty comfortable on the lips, though they tend to stick to dry spots which you can see best with Tempt. As for wear, I would say they last anywhere from four to seven hours depending on what you're doing.. They do leave a stain though, so you don't have to worry as much about touching up. Like I said earlier, I find them very similar to Lip Tars and to be honest I might actually like these better which is awesome when you compare prices, haha. I purchased mine for about $4 which is a total steal, while the Lip Tars go for $22.. I'm definitely going to be picking up more shades for both myself and for my kit!