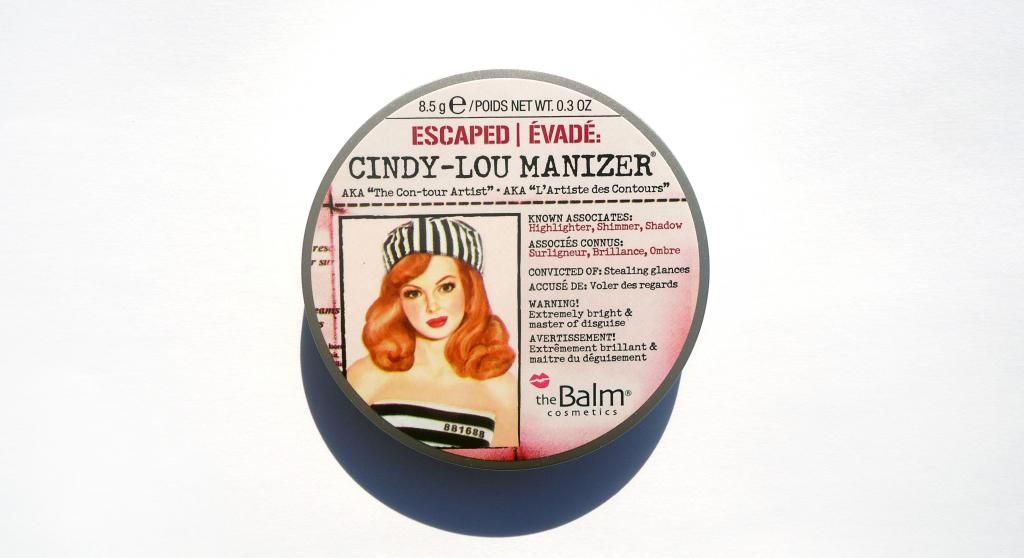 When theBalm first came out with Cindy-Lou Manizer I wasn't all that interested because I felt like it wouldn't flatter my skin-tone all that well.. When they were last up on Hautelook though, I wasn't able to resist and ended up getting it to complete my trio since I already own Mary-Lou Manizer and Betty-Lou Manizer (my justification was that if it looked bad on me I could just add it to my kit, haha). Before we get to the review and swatch let's talk packaging.. Like her sisters, Cindy-Lou comes in a round compact with a snap closure. While Mary-Lou had a mug-shot and Betty-Lou had a wanted poster, Cindy-Lou sports an escaped poster. I don't think I have to tell you again how much I love theBalm's packaging, so let's get into their description of this product:
"An all-in-one essential, this smart shadow, beautiful blush, and subtle highlighter is tucked inside a go-anywhere compact. The light-reflecting peachy pink hue adds a splash of color to your cheeks and a hint of shimmer to your lids, while illuminating your finest features."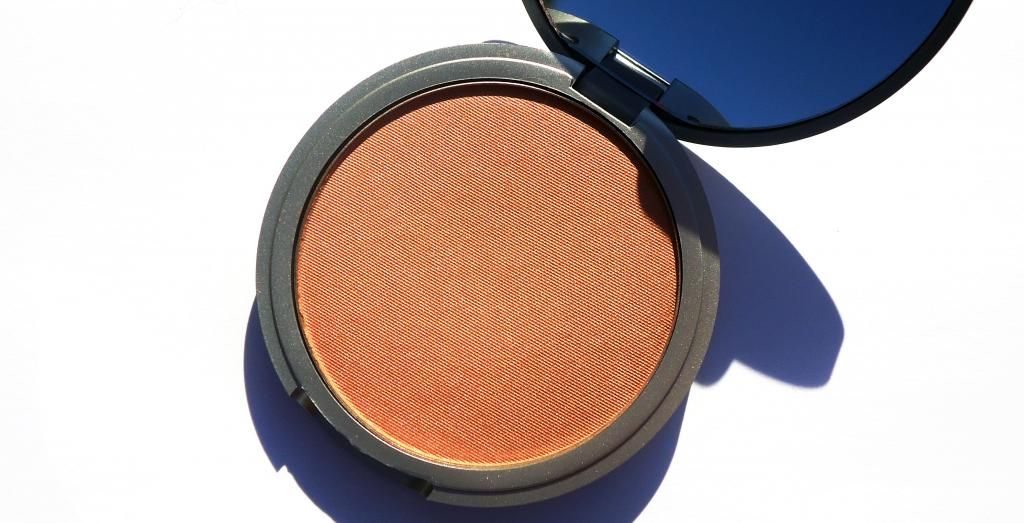 It looks a bit more like a tanned, peachy shade in the pan but when swatched it shows up as a pale, peachy pink like theBalm describes. I was concerned it might look strange used as a highlight on me because of this, but once you blend it out it becomes more subtle and gives a beautiful glow.. I ended up really liking it as a highlight, and have even found myself using it more then my beloved Mary-Lou Manizer lately!
Like her sisters (and theBalm's powder products in general), Cindy-Lou Manizer is super soft and finely milled. A little goes a long way and it blends almost effortlessly. As for wear, I find that I'm able to get through a whole day with only some faint fading. I've said it before, but I'm still convinced that theBalm adds magic to their products, haha. I'm digging Cindy-Lou, and next time it's up on Hautelook I'm going to have to get another to add to my kit!