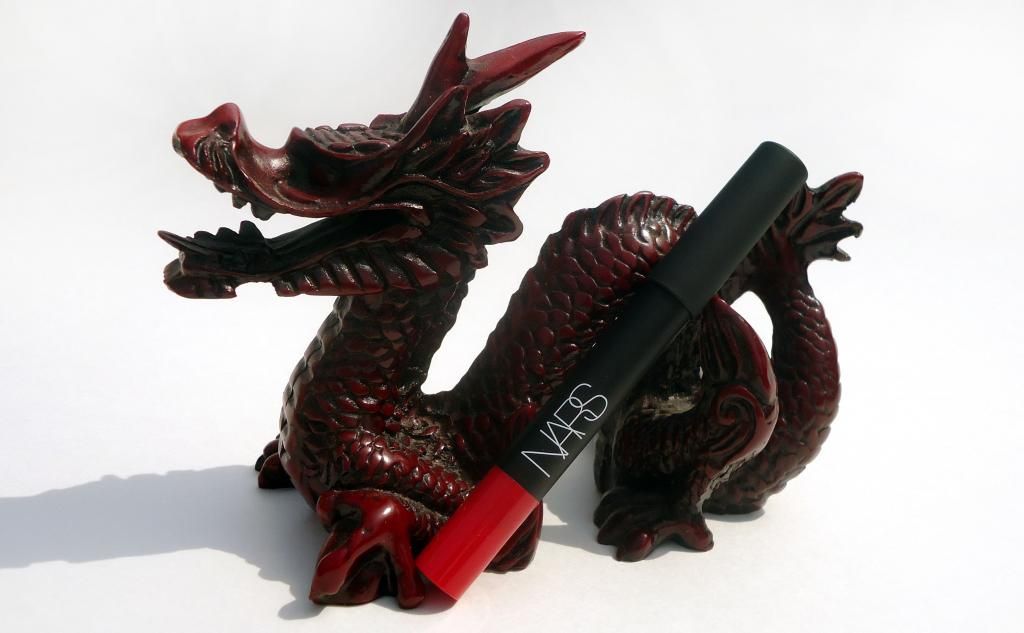 After the mess that was Sephora's Rouge Infusion Lip Stain, let's talk about a red lip product that has quickly become one of my favorites: NARS' Velvet Matte Lip Pencil in Dragon Girl ($31CDN). I've actually had this product since July and just never got around to reviewing it (I'm a bad blogger, I know), but since Christmas is getting so close I thought now would be a good time to do so. There's not much I have to say about packaging before we move onto the actual product.. NARS' simple yet sleek packaging is hands down one of my favorites overall, and the Velvet Matte Lip Pencils are no exception.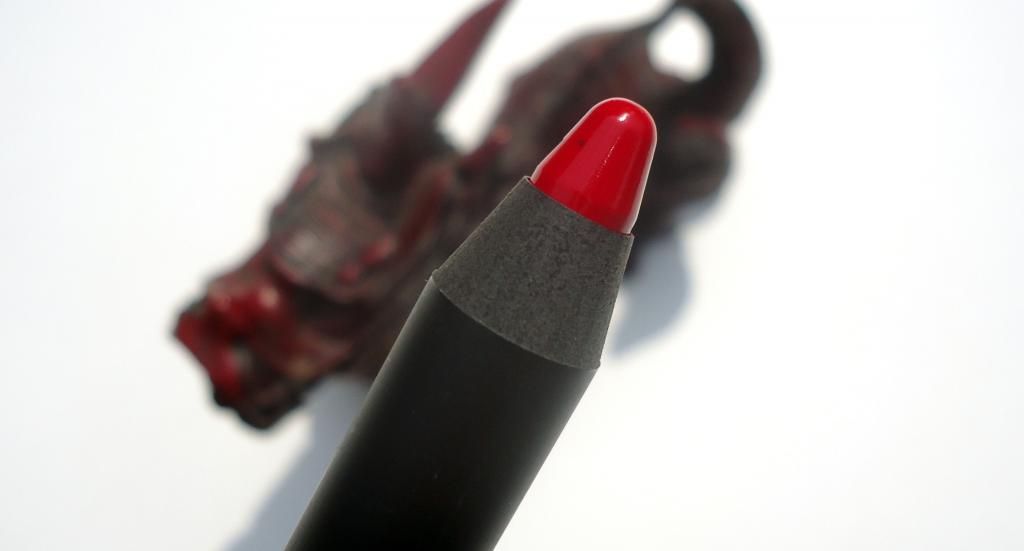 My only small gripe is that you have to sharpen it rather then twist it up like most other chubby lip pencils, but you'll get a more precise point in return so it's not a big deal. Let's move onto what the Sephora website has to say about this product:
"Combining the convenience of a pencil with the application of a lipstick in jumbo-sized crayon design, these pigment-rich sticks provide a matte, creamy finish that will not dry the lips. Enriched with emollients, vitamin E, and silicone, each gorgeous shade glides on and stays put."

Dragon Girl is described simply as a 'siren red', but as you can see it's an absolutely beautiful pinky red that I can't get enough of.. It makes me feel super confident and like I could take over the world, haha! It has a lovely soft matte finish, and is nice and pigmented in just one swipe. The consistency isn't the creamiest but it's not at all stiff either; it applies quite easily, especially on lips that have been moisturized prior.
Here it is on the lips! You can get pretty precise application with it on its own, but a lip liner beforehand would definitely help along the top lip. While it does transfer very slightly (on a water bottle for example), it leaves a stain and lasts until you decide to take it off so the wear is fantastic. It's also comfortable to wear and non-drying just as it claims which is awesome in a matte, especially for someone like me who always has dry lips. In short, I love this product, and whether it's Dragon Girl or not, if you like matte lips you have to give the Velvet Mattes a try at least once!