I have another disappointing red lip product to talk about today: the Opaque Rouge Liquid Lipstick in Icon by Hourglass. I'm actually quite sad that it didn't work out for me since I've been wanting to try it for so long and was expecting to love it but hey, you win some, you lose some. This product comes in two sizes: a mini (0.03oz) for $12CDN (which is what I have), or a full size (0.10oz) for $33CDN. Here's a short description from Sephora:
"A richly pigmented, silky-smooth, matte lip color that delivers 14 hours of continuous wear without smudging or dryness."
Um. Yeah.. Unfortunately, I beg to differ.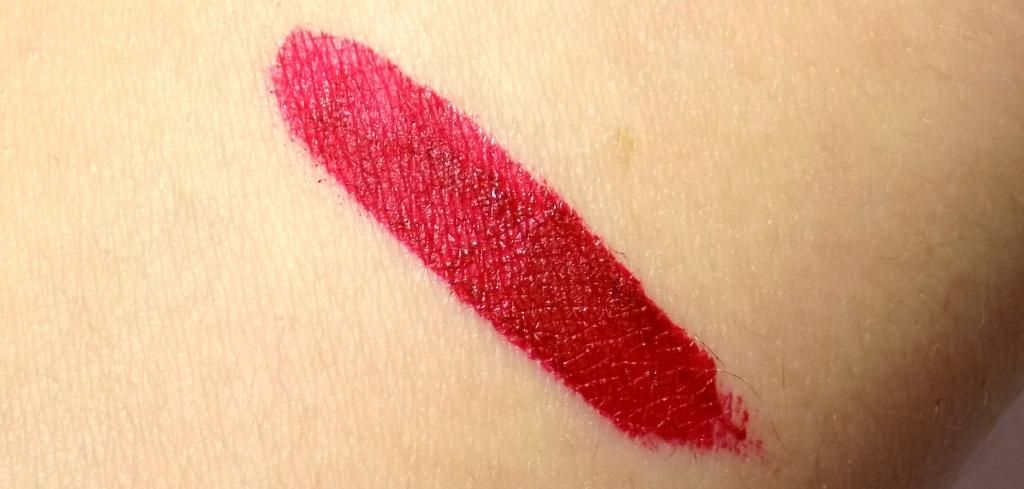 Icon is a beautiful blue based red with just a hint of pink (my photos don't do it justice). It's glossy at first and then dries down all matte and lovely (shown in the above swatch). While the swatch may seem promising it all just went downhill once I put it on the lips.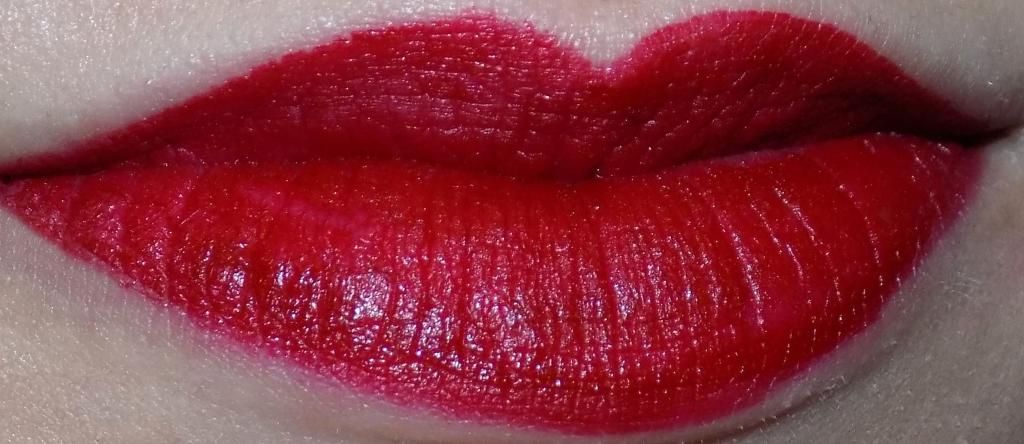 This is shortly after it's been applied so it still looks slightly glossy (and decent..). This is just one layer so the pigment is good, but that's about the only good thing I can say about it. It comes with a flattened doe-foot applicator which seemed fine and dandy, but it ended up being too flexible (flimsy is a better word), making it more difficult to apply the product then it should be. After a few minutes on the lips it started to feel a bit drying, and got an almost tacky feel to it.. Then I pressed my lips together and this happened: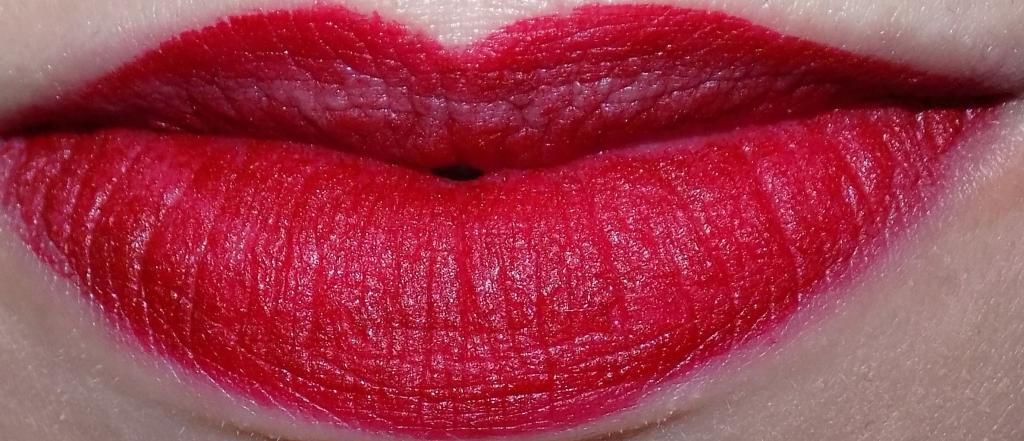 Look at how it wore right off on my top lip! The overall color also faded (in some spots more then others) and it just looks worn in general. It was super disappointing, especially when I hadn't even had it on my lips for more then twenty minutes. I went from upset that it wore so poorly, to grateful that I at least tried it at home.. Can you imagine how it would look if you went out to dinner or something? In conclusion, I would compare this product to someone who looks nice but ends up being a douchebag once you get to know them, and that makes me sad.