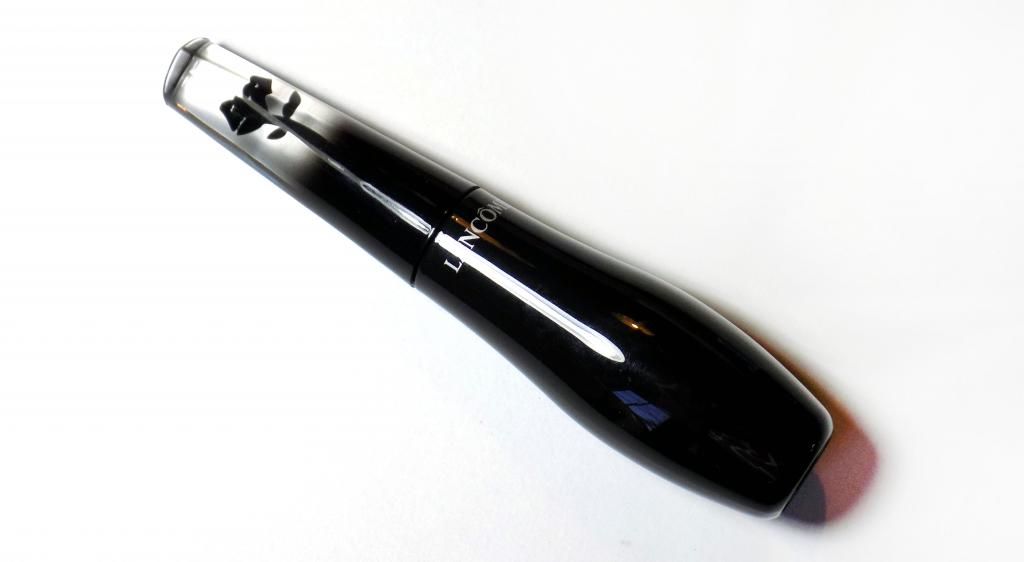 I literally haven't blogged since last year, but I finally have a new review to share with you! Today I'll be talking about Lancôme's Grandiôse Wide-Angle Fan Effect Mascara ($35CDN), which my mom got me for Christmas (thanks mama!). As usual, let's start with a description of the product:
"This grand mascara reinvents a new application technique with its swan-neck wand. Grandiôse provides length, curve, and volume all-in-one as well as access to all lashes from corner to corner and root to tip."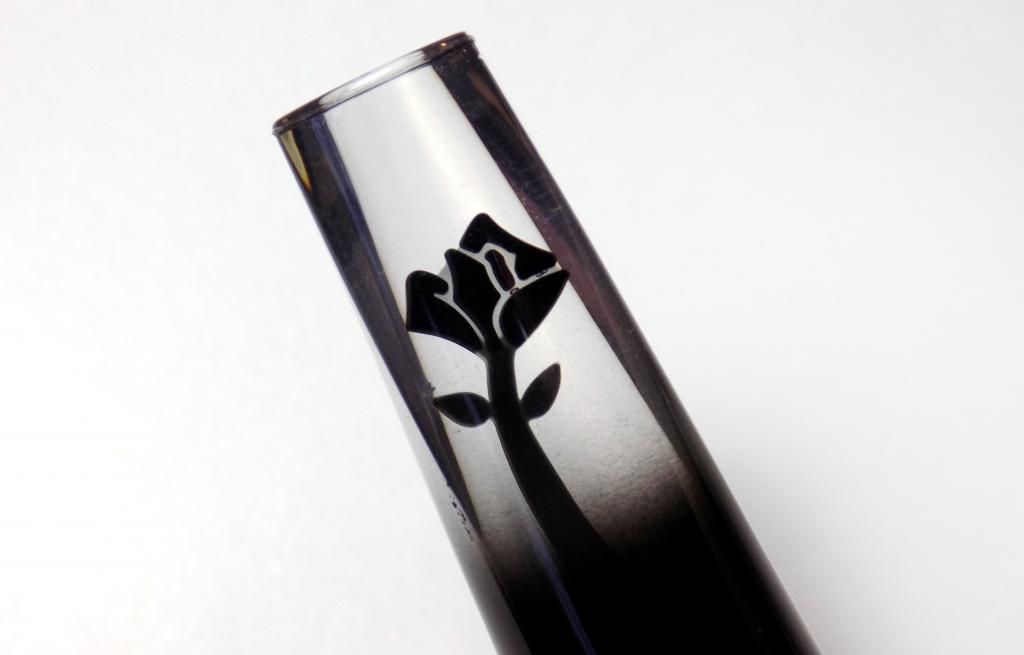 The packaging isn't anything too exciting.. The tube gets thicker near the bottom, and fades from black to clear on the cap to reveal Lancôme's signature rose. The interesting part of this mascara is definitely the wand:

The brush itself is plastic with bristles of various lengths, but do you see how the wand curves? Here's a photo where you can see it better:

It might seem a little gimmicky at first, but it really does help with application! I can easily get to all of my lashes thanks to the "swan-neck" wand.. Even those tricky inner corner lashes as well as my bottom lashes. The formula is definitely on the wetter side, but unlike other wet formulas I've tried it doesn't seem to weigh down my thin lashes which is great.
Here's what two to three coats of Grandiôse looks like on my lashes.. It gives decent lift and curl, doesn't clump, and does a pretty nice job of fanning out the lashes (how many times have I said 'lashes' in this post, wow). The length and separation is good, and though the volume is also good I could personally use just a bit more! As for the wear, I can go the whole day with no smudging or flaking (though I've never had these problems with any mascara I've ever tried), and although it isn't a waterproof formula I find it slightly harder to remove then other regular mascaras. While I don't find this mascara particularily mind-blowing it does give good results and I really love the swan-neck wand.. It's not something you absolutely need to try but it's definitely a nice option if you're looking to splurge!