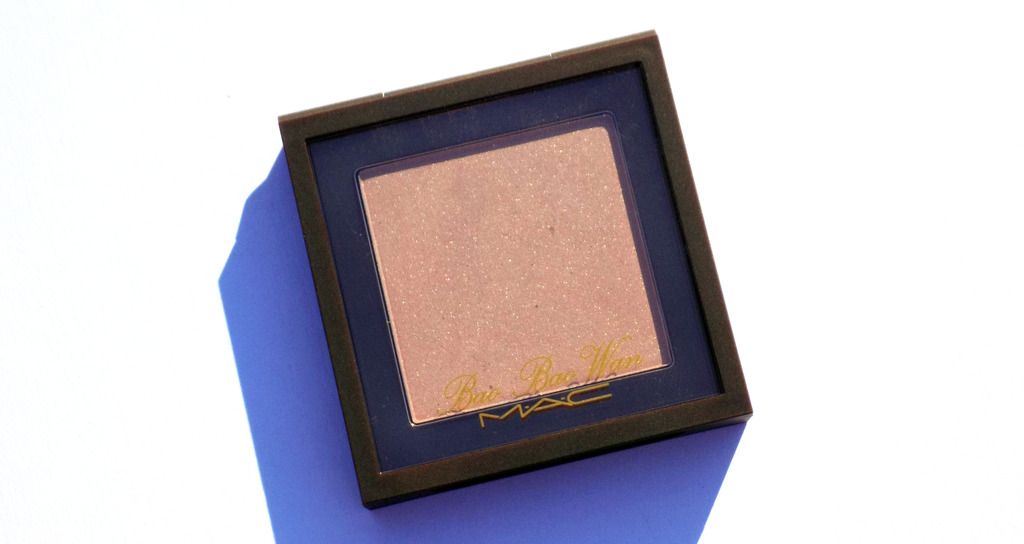 I don't usually buy impulsively from MAC collections but when I saw this Beauty Powder in Summer Opal (along with two lipsticks) from the Bao Bao Wan collection I just had to have it. I was a bit hesitant to post about it since it is currently sold out online but there's a possibility they could restock and you might be able to find it in stores, too. First, let's talk packaging.. Summer Opal comes packaged in a square, velvety brown compact with MAC and Bao Bao Wan's logo stamped in gold which I really love the look of. The product inside is even better, though...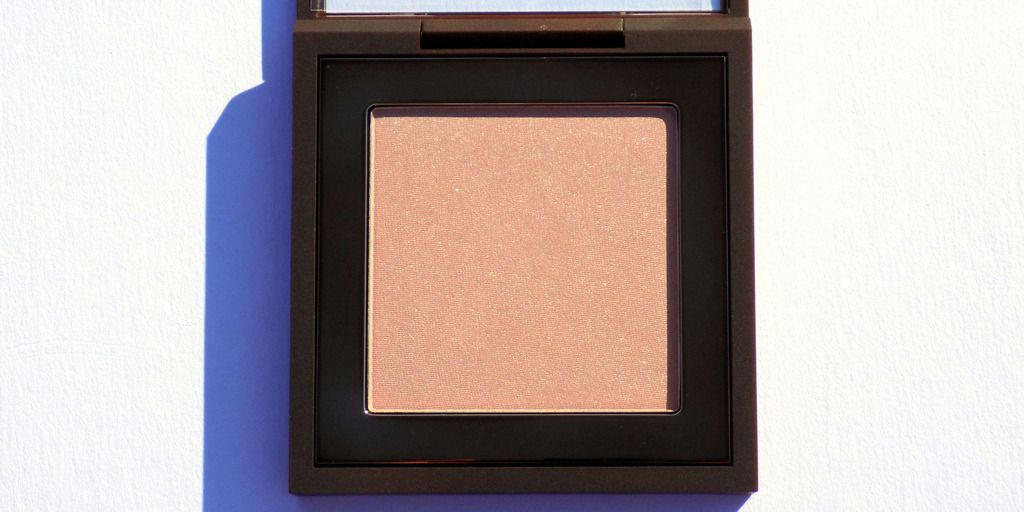 Here's a better look.. Summer Opal is described as a 'light bronze with golden shimmer' and is absolutely beautiful. MAC claims that it has a "micro-fine, silky" texture with "sheer" coverage, and that it will deliver a "subtle luminescent glow". Here's a swatch:
Excuse my goosebumps.. I took this outside!
It has a lovely, silky smooth texture like MAC claims, and because of how fine and soft it is you only need the lightest tap on your brush. It gives a gorgeous, subtle glow to the face with a hint of warmth to it but you're also able to build it up slightly if you desire a bit more intensity. Either way, I'm obsessed! I have a weakness for highlighters and I don't even care. If the opportunity to get your hands on this arises then take it. Just take it.