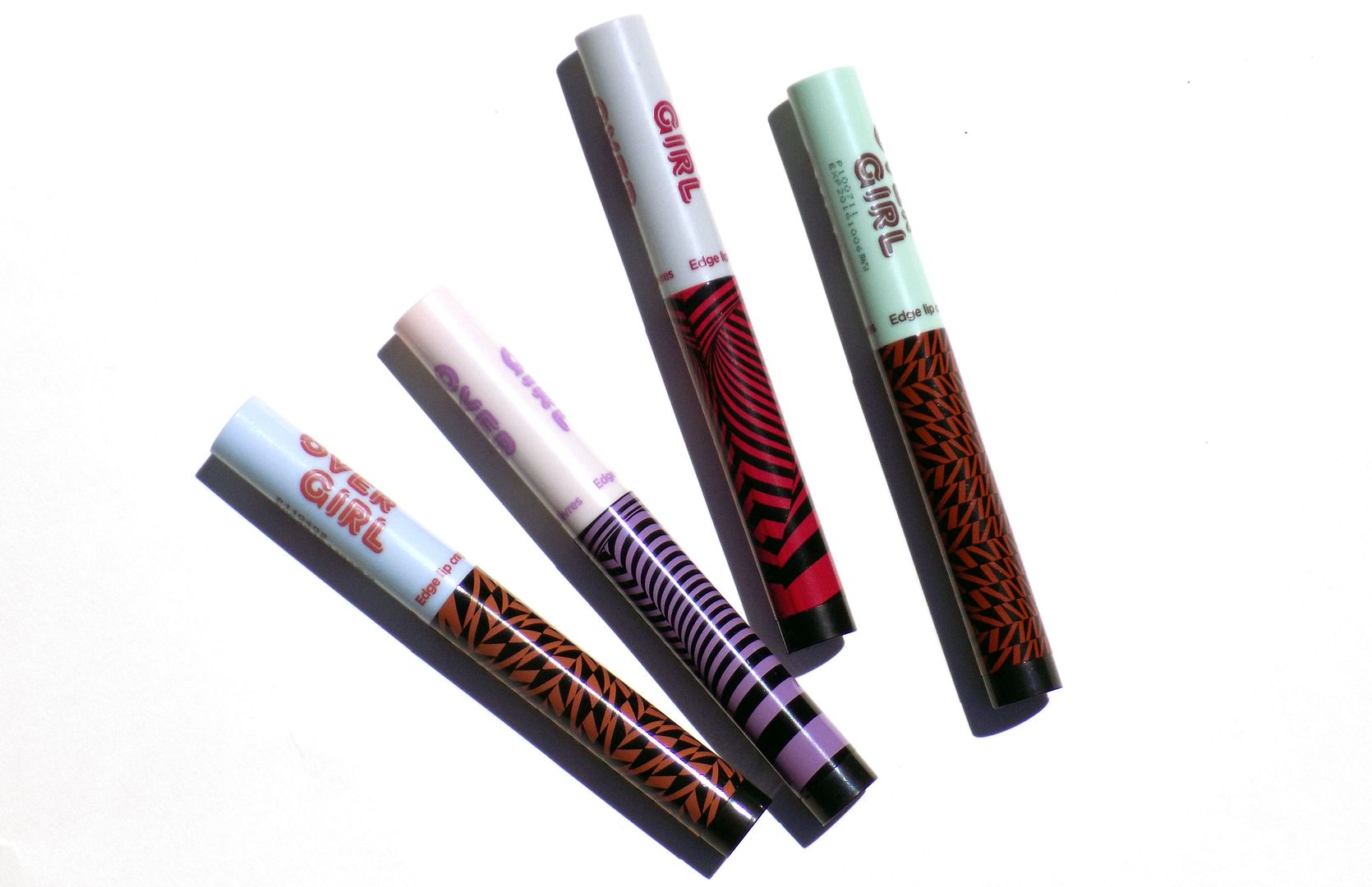 I've been finding it hard to find time to blog, and if I do find time then I find that I'm lacking motivation.. Well today I've finally got both time and motivation! These are the Over Girl Edge Lip Crayons from The Face Shop, that I've been enjoying a lot lately. The shades that I have from left to right are BE01, PP01, PK03, and RD02. They come in quirky, patterned tubes with the color of each corresponding to the product inside.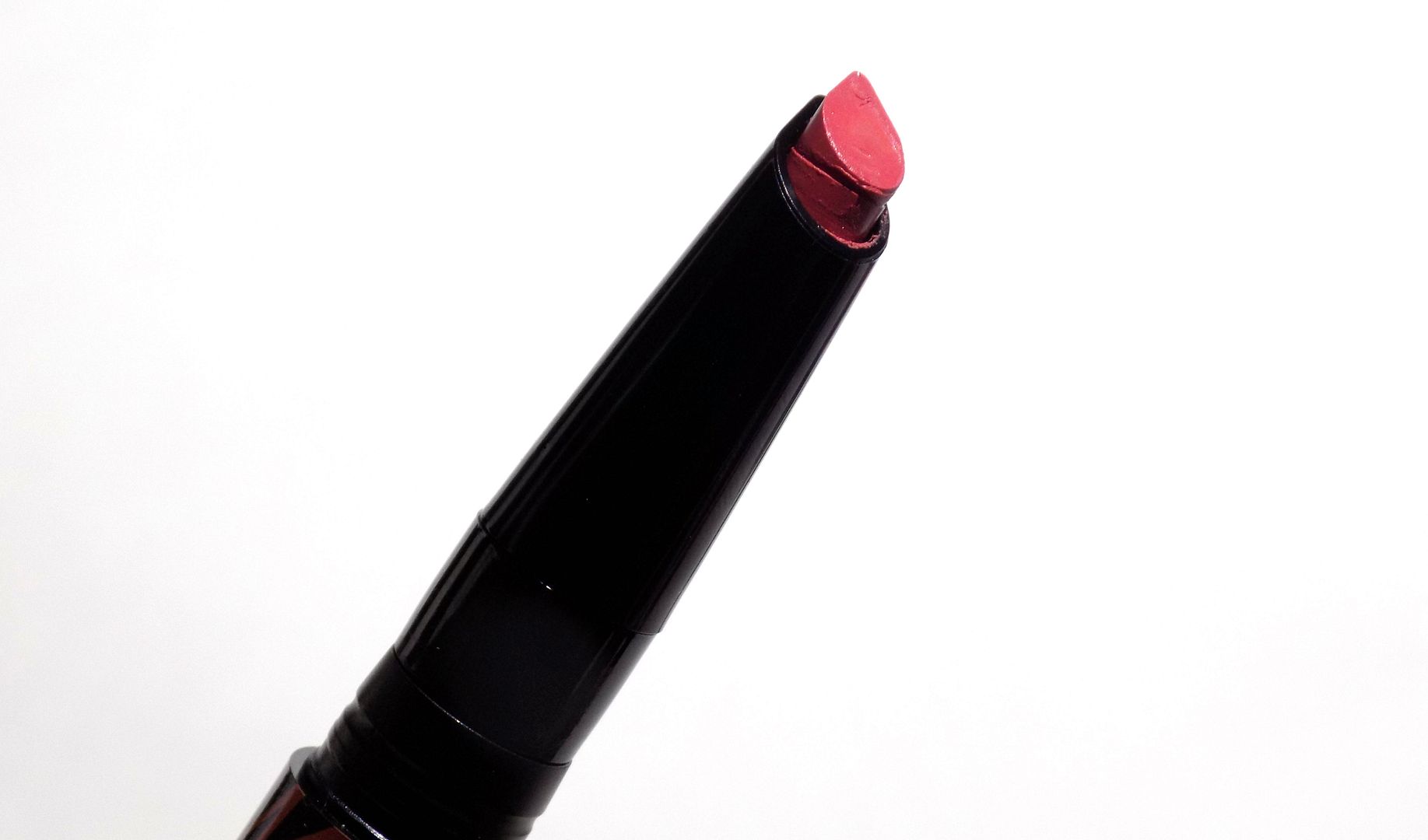 These crayons twist up, and have a small, slanted tip that makes application nice and precise! The formula is smooth with what I would call a 'just right' texture.. It's not stiff but it's not too creamy either. Let's see some swatches: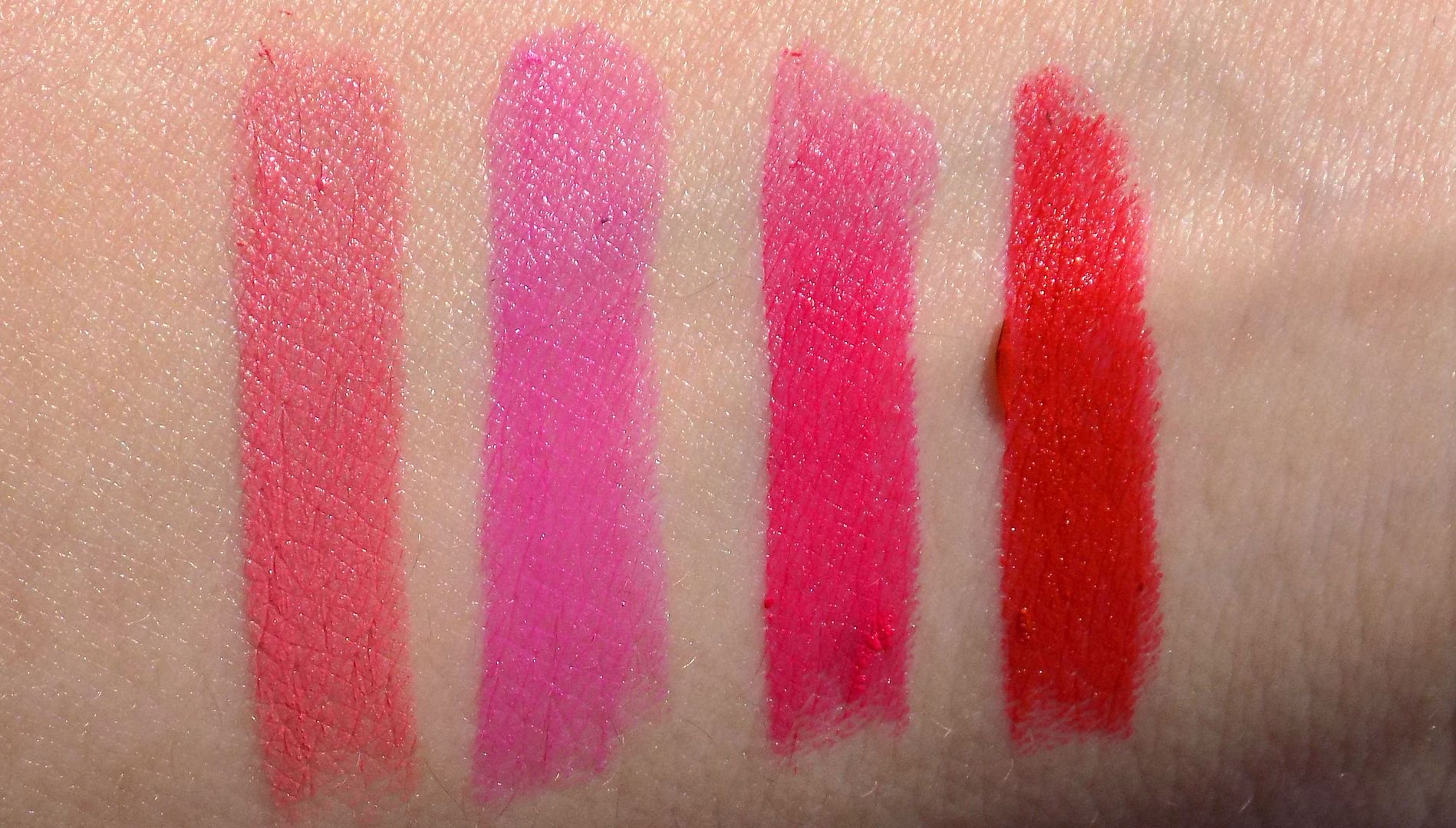 Here they are swatched in the same order as before, which from left to right is BE01, PP01, PK03, and RD02. Each shade is really nice but currently I find myself reaching for BE01 the most; I've been wearing it to work almost everyday lately! As for the wear, the color stays put really well for several hours even through eating and drinking, and even when the color does begin to fade it does so evenly. The only downside I can think of for these is that they can get slightly drying after an hour or two, but it's not a big deal since all I have to do is put on a little lipbalm. Overall, I'm really loving these!